Women In Profile – April/May 2011
|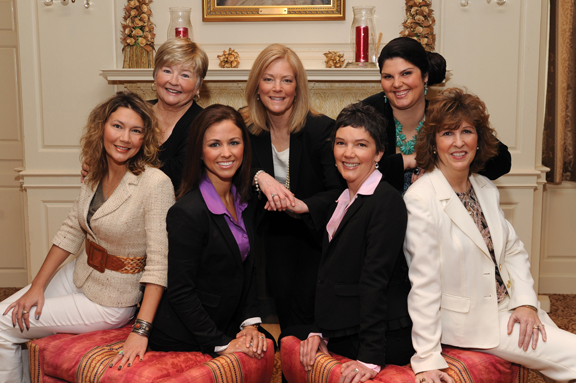 Every week we work with outstanding professional women, and with this issue we have decided to do our part in spotlighting some of these fascinating women. On the front cover are just a few of the many women that we have met, and on the inside you will find short profiles on each of these women. In the future months we will be doing more profiling of women from different walks of life.
---
Jena M. Zapata

Jena Zapata is Chief Marketing Officer at Dawn Career Institute, Inc. Zapata is responsible for the company's marketing strategy and functions, including brand management and recognition, tactics and programs to create interest, strategic relationships, local and national marketing, advertising, and public relations.
Zapata also provides strategic and functional leadership to the institution's human resource initiatives. She executes this by developing and implementing human resource policies with partner Paychex to support the organization's strategic plans and goals, all while demonstrating behavior consistent with the core values and serving as a role model, exemplifying excellence through integrity.
Zapata's professional career growth and development began during her own time in college, working as the Assistant Marketing Coordinator and Administrative Assistant at DCI. Upon graduating with a Bachelor of Science in Business Management from Wilmington University, Zapata seized the opportunity to join the organization and aspired to increase her responsibilities and roles. While attending Wilmington University, she also completed Dawn's Esthetics program and became a licensed esthetician in the State of Delaware. In addition, she gained a passion for business development and marketing strategy, which provided a natural transition to marketing and human resources and, ultimately, her role as Chief Marketing Officer.
Jena M. Zapata
Chief Marketing Officer
Dawn Career Institute, Inc.
3700 Lancaster Pike
Wilmington, DE
302-633-9075 x330
---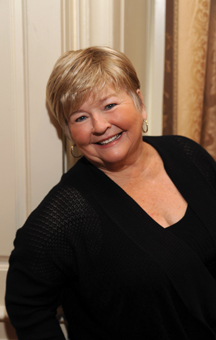 Mary Laskaris
When Mary Laskaris first got her real estate license she thought it would be a fun way to tour beautiful homes and earn some extra money at the same time.  She never imagined how important helping people to buy and sell their homes would become to her, not to mention the cherished relationships she would develop along the way.
With over 30 years in the business, Mary has negotiated over $300 million in sales and is continuously recognized as a top sales agent.  Mary is adept at listening to her clients and takes great care to see that they are satisfied in their home buying experience.  She uses these skills to help people new to the area connect with other people that share similar interests.  It is in part, her need to take care of others that has fueled her long, successful career.  Her clients are more than clients; they become her friends.  Mary feels success in Real Estate is about making connections with people both professionally as well as personally.  This is what Mary has to say, "If you would like to access a team of real estate professionals with rock-solid, real world connections and the best marketing technology in the industry", contact Mary Laskaris and Associates. Mary is one of Delaware Today's 2010 FIVE STAR Real Estate Agents.
Mary Laskaris
Prudential Fox and Roach
302 383 5564
---
Dr. Anna Marie Mazoch
Dr. Mazoch has provided dental care to Milltown area residents since 2001. She earned her undergraduate degree at Ohio University and her dental degree at Northwestern University in 1979. Annually attending many continuing education courses enables Dr. Mazoch to stay at the forefront of her profession so that she can provide optimal care to her patients.  This allows Dr. Mazoch to offer her patients the finest and most comprehensive cosmetic, restorative and family dental care. She regularly attends courses focusing on periodontics, implants, orthodontics, cosmetic procedures and new technology so that the most current treatment options are available to her patients.
Dr. Mazoch is also dedicated to serving the local community. She volunteers at the Special Olympics Special Smiles event, provides comprehensive treatment to disabled individuals under the Donated Dental Services Program and sponsors an annual, free oral cancer screening during Oral, Head & Neck Cancer Awareness Week (OHANCAW). In addition Dr. Mazoch has donated hundreds of save-a-tooth systems to local athletic leagues and schools, and has proudly donated dental supplies to Operation Support Our Troops.
Dr. Anna Marie Mazoch, DDS,  P.A.
[email protected]
2601 Annand Dr. #18
Wilmington, DE
610-368-0198
---
Pamela J. Mayse
Pamela Mayse was born in St. Johns, Michigan, but now resides in Elkton, Maryland with her husband, Greg of 25 years, mother,"Bunny" and son, Justin. After finishing her degree in Fashion Merchandising and Modeling, and being in retail management for 20 years, she decided to start planning events locally for Associated Builders and Contractors in 1993.She moved to the Three Little Bakers Country Club for 13 years as their wedding coordinator until 2007, when she became the NCCCC events director, and now helps plan over 200 events a year in and around New Castle County! Pamela LOVES the networking aspect of her job and is constantly telling people, "Face to face networking is the BEST way to sell your company… join the NCCCC and get involved…we have networking events morning, noon and night, and can help you make connections and build relationships!"
In her "spare" time, Pamela loves to go to concerts and musicals, dabble in photography, go to her son's baseball games and bowling tournaments (and go bowling herself), and has just taken up ballroom dance lessons with her husband. They will be competing on April 11th for the "March of Dimes Dancing for Babies" at the Christiana Hilton, so go out and vote for Pamela and Greg's waltz, and help out a local chamber charity as well!
Pamela J. Mayse
New Castle County
Chamber of Commerce
Director of Events & Sponsorship
[email protected]
www.ncccc.com
302-294-2062
---
Jill Ehrlich
Jill Ehrlich is an American born business woman, mother of two, wife, daughter and philanthropist who was born and raised in the Bucks County, Pennsylvania area and has lived all over the globe. She grew up with in a family who encouraged her entrepreneurial spirit and began her first company at age 13. Jill fell in love with off price retailing while working along with her father and other notable off priced mass merchants.  Jill spent the first thirteen years of her career working with technology companies hiring top talent and helping to grow organizations but she knew there was something better for her. In late 2004 Jill moved to North Wilmington, Delaware and could not find the shopping experience she missed from the small unique retailers that she frequented while living in New Hope, PA and the Manayunk section of Philadelphia and from that need, she opened LuLu's in the Booths Corner Farmers Market. In 2010 LuLu's won Philly's Hot List and the clientele includes women of all ages. New at LuLu in 2010 is the addition of LuLu's to Go, a traveling boutique which allows groups of women to shop from their home or office.  Jill is very active in the support of many local groups and has a special place in her heart for the March of Dimes.  Jill is the mother of two very special babies who were both born prematurely and knows that there is no job more important than that of just being there for her daughters.
Jill Ehrlich
Lulu's
[email protected]

---
Polly Weir
Polly Weir earned a B.A. from Ithaca College and a Masters Degree in Urban Affairs and Public Policy from the University of Delaware.  Her first job in the hospitality industry was as General Manager of a 150-seat restaurant and bar.  During this time, she and her husband opened a fitness center.  Polly was responsible for the sales, marketing and membership services for the fitness center.
After starting a family, Polly took a less active role in the fitness center and decided to pursue a career in hospitality.  Her first job in the hotel industry was General Manager of an independently owned 50-room European style luxury hotel.  After almost five years with that property, she accepted a Director of Sales and Marketing position at the Radisson Hotel Wilmington, a much larger, convention hotel.  That hotel eventually became a Holiday Inn.  Polly stayed on as Director of Sales and Marketing.  She also did sales training for Radisson Corporate and for Holiday Inns.
In 1995 Polly became Director of Conference Services at the University of Delaware, a position she still holds.  She is responsible for the operations of four conference centers at three locations throughout the state.  Additionally, in 1999, Polly joined the HRIM faculty.  She has taught Hospitality Marketing on and off since then.
Polly is the Chairman of the Wilmington City Planning Commission.  She also remains active as a fitness instructor, teaching kick boxing and high intensity classes.
Polly lives in Wilmington with her husband Bob.  They have two sons.
Polly Weir
Director of Conference Services
302-831-3714
UD Goodstay Center
---

Heather Shafer
Heather R. Shafer is a graduate of Boston University's School of Communication. She jumped straight into the business world upon graduation by starting her own business, The Boston Women's Journal. For the first ten years of her professional career, she published this Women's Educational publication, expanding it into eight different markets.
Along the way, she trained in Pilates for 12 years. Upon moving to Delaware, Heather was blessed to find The Comfort Zone Center for Whole Self Healing in her hometown. This spiritual Kripalu-based center became life changing as Heather transitioned from a high-strung business woman into a much more centered & balanced yogina. After many years under her Instructor, Ed Harrold, she decided to deepen her personal practice by taking the Kripalu-influenced YTT offered at the center. She soon discovered that yoga instruction was her calling & decided to transition out of the publishing world & into the world of teaching.
She has gone on to receive certification in Unnata® Aerial Yoga, a new technique of yoga that allows students to decompress their spine, and move into more advanced postures with the support of aerial silks. Heather will be bringing the first Aerial Yoga Studio to DE this April with the Grand opening of Kaya Wellness & Yoga in Rehoboth Beach. The studio will also feature traditional yoga, workshops, ayurveda, massage and bodywork. Heather looks forward to intertwining her experience with the healthcare industry (from the Women's Journal) into the complete wellness center at Kaya.
Heather Shafer
Studio Owner/Director
Kaya Wellness & Yoga
301 Rehoboth Avenue
Rehoboth Beach, DE
302-227-3450
www.KayaWellnessCenter.com
---

Sue Herst
Sue Herst is an Event Coordinator with the University of Delaware Conference Services working solely on the Wilmington Campus for nearly ten years.  Sue has worked in the Catering and Event Planning industry for thirty years.  She understands the dynamics and logistics of the Wilmington Campus and works with a variety of clients to make their programs successful.
Sue started by planning and handling Life Cycle Events such as Bar and Bat Mitzvah parties and small private parties and events.  Families that have used her services in the past continue to seek her out for current celebrations including bridal showers, baby showers and weddings.
Sue has expanded her clientele to include both corporate and political events.
Sue has been married to her husband,Jeff for 37 years with two grown children both of whom will be married by the middle of 2012.
Sue Herst
Event Coordinator
Goodstay Center
2700 Pennsylvania Avenue Wilmington, DE
---

Roy McDowell
Royal Photography's owner, Roy McDowell, brings a wealth of experience, both creative and business, along with an unmatched ability to put people at ease, to every occasion he photographs.
Over the past 18 years, Roy McDowell has captured "that" moment for more than 300 brides and grooms and preserved high school memories too numerous to count. Such exposure has led Roy to become one of the most recognizable photographers in Delaware. He creates a lasting impression, not only of an event, but of himself. The pride, precision, and passion he exudes has compelled brides-to-be to track down, "the photographer who took their senior portrait years before".
Roy exhibits this same commitment and customer service when working with the many schools and businesses with whom he's managed contracts.
"The consumer drives the product I provide; not the other way around". With the help and support of family, friends, and business associates, Roy McDowell strives to achieve his goal of providing an unforgettable experience with superior photographs, exceptional customer focus, and lasting relationships.
Roy McDowell
Owner
Royal Photography
302-438-1308
[email protected]
---

J. Christian
Hair styling & make-up application were provided compliments of J. Christian Studio, where hair and art perform.
J. Christian is a Master Artist with more than 30 years experience in the beauty industry. Together with his wife Marcy, they own and operate J. Christian Studio, an upscale salon located in Hockessin, DE.  As an International Platform Artist and Master Educator for Sexy Hair Concepts, J. Christian travels here and abroad teaching other Stylists about hair fashion. He regularly teaches at the Institute of Courage, a hair academy established by Michael O'Rourke, founder of Sexy Hair Concepts located in the Topanga Canyon just outside Los Angeles as well as at the Paul Mitchell School in Delaware.
J. Christian
Owner
J. Christian Studio
7465 Lancaster Pike,
Hockessin, DE
---

Lea Asti

Lea Asti joined the University of Delaware as conference manager for the Wilmington campus in 2007, managing and marketing Goodstay Center and Arsht Hall.  She has over 16 years of experience in the hospitality field.   Lea earned a B.A. in English from West Chester University in 1991.  She is also a graduate of the Academy of Culinary Arts in Mays Landing, NJ.
Prior to joining the University of Delaware, Lea held a variety of positions in the hospitality industry.  She was the pastry chef at Greenville Country Club in Wilmington and at Davio's Restaurant in Philadelphia.  After her "time in the kitchen," Lea became Dining Manager at Wilmington Country Club and then Associate Director of Catering for Aramark at the University of Delaware.
Lea now enjoys cooking for friends and family and is an avid runner.  She lives in Pike Creek with her long time partner, Kevin McKee and daughter, Alexis, who is a senior at St. Marks High School.
Lea Asti
Conference Manager
University of Delaware
Goodstay Center
302-573-4401
---

Goodstay
Goodstay, built in 1732, was originally a working farm named Green Hill.  The gardens are among the oldest in the state and many original features remain today just as they were described by Howard Pyle who lived at Green Hill Farm as a boy in the 1850's.
After a number of distinguished owners, Margaretta Lammot duPont bought the property in 1868 and renamed it "Goodstay" after the very first duPont home in Bergen Point, New Jersey which was named "Bon Sejour."  Upon her death, the property was sold to her nephew, T. Coleman duPont in 1911.  His Daughter, Ellen duPont Meeds (later Wheelwright), who received the house on her wedding day, modified the house to what we see today.  She and her husband, landscape architect Robert Wheelwright, restored and enhanced the Tudor style gardens, adding the magnificent magnolia walk and reflecting pool in 1938.
Upon Ellen Wheelwright's death in 1968, the house and gardens were donated to the University of Delaware.  Goodstay Center is used exclusively as a conference center hosting a variety of events from business meeting to wedding receptions.  The Friends of Goodstay Gardens, a volunteer organization, helps maintain the gardens, which provide a lovely backdrop for wedding ceremonies and other events.
Goodstay Center
University of Delaware
2700 PA Avenue
Wilmington, DE