Holiday Stress And Chiropractic
|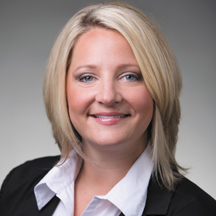 By Dr. Katie Schuler D.C.
There are many possible causes of stress.
They can be physical (car accident, repetitive motion), emotional (deadlines, death in the family), or even chemical
(too much caffeine, hormonal imbalance).
The big one for this time of year is holiday stress, women tend to place huge amounts of stress on themselves this time of year.
We want to make sure all the holiday meals, gift and parties are in perfect order. If you are stressed, it's important that you do whatever you can to avoid the negative effects. Thankfully, there are also many ways to help relieve stress. One important way to relieve stress is with chiropractic adjustments.
Today's modern woman has become much more knowledgeable in diet, nutrition, weight loss, exercise, sports and physical activity, and methods for maintaining wellness and general fitness – about which chiropractors have considerable expertise that they are eager to share. Chiropractic wellness programs are particularly well-suited to the special needs of pregnant women, new mothers, women who are overweight, who are in stressful situations, and others who need to protect and strengthen their bones, nerves, joints, muscles and overall health.
Millions of women rely on chiropractors because of the caring interaction that develops between patient and doctor and because of chiropractic's effective combination of expert care, effective spinal adjustments, exercise and nutritional guidance, and lifestyle counseling.
Because the nervous system controls and coordinates all of the different functions of your body, any disruption in nerve communication to your organs and body tissues will result in abnormal function. Chiropractors help restore normal nerve function and communication, thereby allowing your body to work normally
and naturally.
The result is often a reduction in pain and inflammation, as well as prevention of further deterioration. Research has also demonstrated that arthritic changes begin in the spinal joints in as few as three days after a joint becomes fixated. Relief from pain and prevention of further deterioration are among the many
"side effects" of regular chiropractic care.
OUR SERVICES INCLUDE: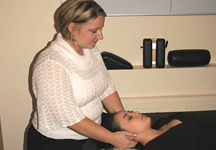 • Family Care
• Neck and Back Pain
• Sciatica
• Sports Injuries
• Migraine and Tension Headaches
• Muscle Sprains and Strains
• Numbness/Stiffness
• Personal Injury
• Motor Vehicle Accidents
• Whiplash
"When I started chiropractic I used to keep myself up at night with the stress of making sure my life was perfect. I would get heart palpitations due to anxiety, my menstrual cycle was unpredictable and I just wasn't that pleasant to be around. Now, after 3 months of regular adjustments I am sleeping better and a happier person in general!" Shannon R. ~ bank teller
"I love Synergy!! My body feels like I did when I was 30. I was suffering from joint pain in my knees and feet, I couldn't keep up with my grandkids. Now, I am very involved and the fun grandmother I always wanted to be!" Betty N. ~ retired school teacher
Dr. Katie Schuler
Doctor of Chiropractic
Synergy Chiropractic
807 N. Union St.
Wilmington, DE 19805
302-777-0778
www.synergy-chiro.com
Dr. Holly Scaro D.C.