Who Do You Trust?
|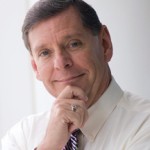 By Frederick J. Dawson, ChFC, CLU
My continuing chronicle of interviewing women has produced some extraordinary points of view, opinions, feelings, and ideas about the financial well being of women. Delaware Commission for Women Hall of Fame Inductee Beverly Stewart, President of Back to Basics says "more than ever before, women are not only the bread winners, but are the decision makers; consumers and buyers. They command more respect and are very capable people."  She goes on to say "they do need help with the planning piece and looking at the long term." Lani Nelson-Zlupko, PhD of LNZ Consulting who is a therapist, coach and consultant says "A husband is NOT a plan! Women need exit cash and walking shoes to maintain their independence."
At age 65, women can expect to live, on average, an additional 20 years.* The U.S. Census Bureau indicates that women own almost 30% of nonfarm businesses. Moreover, according to recent statistics, 42% of older women are widowed, 11% are divorced, and approximately half of all women age 75 and older live alone.**
Additional points mentioned by these ladies, were that many times women don't have the time, inclination, or interest to take care of the important financial details. So what's a gal to do? I would submit to the ladies of the jury that consideration should be given to hiring a qualified wealth manager. He or she should focus on saving you taxes, preserving your wealth, helping you pass your wealth along to your heirs, protecting your assets from being taken away unjustly, and helping you make meaningful gifts to charities that you support.  Only a small percentage of so called "financial planners" actually do all those things. Most only do one of those things well.
Finding that all important person "of trust" should begin by asking about his or her qualifications. A Certified Financial Planner (CFP®) or Chartered Financial Consultant (ChFC) is a good place to start. Each of those designations requires much study, passing tough exams and above all holds that person to a high degree of ethics. Even so, it does not guarantee you that you've got "the best" but it's a great start. Do you feel comfortable with that person? Do they listen well?  Do they answer your questions with respect and in a language that you can understand? Don't be shy about asking how they are compensated as they should have no problem explaining those important details too.
Stay tuned for my next installment!
*  Source:  National Vital Statistics Report, Volume 59, Number 4, March 2011
**  U.S. Department of Health and Human Services Administration on Aging, A Profile of Older Americans:  2010
Fred Dawson, ChFC (Chartered Financial Consultant), CLU (Chartered Life Underwriter) has over 30 years
of comprehensive wealth management experience. He is Executive Vice President of Bassett, Dawson & Foy, Inc. and a founding principal partner of the firm. Successful women are prominent among Fred's diverse domestic and international client base of professionals, retirees, professional musicians and business owners. In 2008 Fred was cited by Delaware Today Magazine as one of Delaware's Top Financial Advisors. Criteria are not necessarily based on client satisfaction or advisor performance. Fred received a State of Delaware Senate Tribute in 1999 for his "long and distinguished record of service to his community, his country, his state and his region."  
* Bassett, Dawson & Foy, Inc. is an Independent Registered Investment Advisory Firm with the State of DE.
* Securities Offered Through Raymond James Financial Services, Inc. Member FINRA/SIPC
* Any opinions are those of Fred Dawson and not necessarily those of RJFS or Raymond James.
* You should discuss any tax or legal matters with the appropriate professional
Fred is frequently sought after as a public speaker on financial matters. If your group or organization would like to hear Fred speak merely contact his office  at 302-999-9330.
For more information or to schedule a complimentary, no obligation initial consultation contact Fred's office at 302-999-9330 or [email protected].
Frederick J. Dawson, ChFC, CLU
Wealth Manager, Raymond James Financial Services, Inc.
Executive Vice President, Bassett, Dawson & Foy, Inc.
Bassett, Dawson & Foy, Inc.
E.A. Delle Donne Corporate Center
1011 Centre Road, Suite 110
Wilmington, DE  19805
302-999-9330
www.bdfwealth.com •   [email protected]