When You Have Curves Flaunt Them
|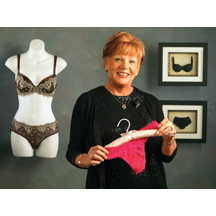 By Debbie Esslinger, Owner
Bare Essentials is known as the best place to shop for bras because of the selection, size range and brands we sell.  Bra shopping, for most women, is a hassle at best and a nightmare at worse.  Our professional fitters make the experience pleasant, fun and easy.  Customers tell us that they have never had such a wonderful experience and always leave feeling better than when they came through the door.
Our sales consultants provide one-on-one customer service so you receive the individualized attention you deserve.  Every associate is a qualified fitter and always available with no appointment needed, EVER!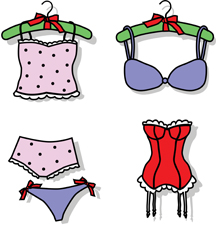 These are Common Complaints we Hear:

I just came from the department store and couldn't find anyone to help me.
I thought I knew my size so I bought a bunch of bras into the fitting room only to find that none of them worked.  Not wanting to redress and start over, I left feeling tired, aggravated and out of patience.
I have a broad back and a small cup. I can't find my size anywhere.  I always need extenders and still the bra doesn't fit!
I've been measured in another store and told I am a certain band and cup size, however, I am falling out of the cup and the band is too big.
I tried ordering bras on line but had to return them all because they didn't fit.  I already have a drawer full of bras that don't fit!
A bridal shop told me that bustiers aren't made in bigger sizes.
I can't find a strapless bra that stays up.
I didn't know they made bras past a size DD cup.
My straps are always slipping off my shoulder and the bra rides up my back.
My breasts are falling out of the bottom of the bra.
My bras don't lift me and I sag.
I can't wear underwire bras because they hurt.
If you've experienced any of these issues, visit Bare Essentials for the answer to these and other common problems.  We don't have a magic wand that will reshape your body.  We do have realistic solutions for realistic problems.  We promise you an "uplifting" experience.
www.mybareshop.com
Fittings:
Mon-Sat 10-6, Wed 10-8
Visit my new website at www.mybareshop.com