What's New In The New Year?
|
Downtown Wilmington is always up to something new and exciting; 2012 is no different!
By Christine E. Serio
Director of Marketing and Public Relations
Wilmington Renaissance Corporation
As we say goodbye to 2011 and welcome 2012, Downtown Wilmington showcases why it is vibrant and exciting as ever with existing favorite hot spots for entertainment, grabbing a bite or a drink, listening to live music or shopping for a unique gift. But there are some new elements in downtown for 2012 that will also enhance the city.
Downtown Wilmington is soon to be home to even more residents as the Delaware College of Art and Design (DCAD) expands on Market St.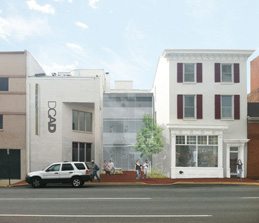 The art college recently announced the acquisition of the Brandywine Suites Hotel at 707 N. King St., as part of a $4.2 million expansion of student housing and campus services. DCAD has experienced significant growth in the past few years, and purchased the property to accommodate the growing student housing need.
While first-year DCAD students live in The Saville, which the college owns, it has leased other living space from downtown property owners for second-year students. Once renovations are made to the former hotel property, DCAD will be able to offer second-year students housing in one building.
"This expansion is perfect for our needs," said DCAD President Stuart Baron. "We'll be able to bring our students into one location and provide additional services to our students."
The former hotel will be converted to a residential facility with 49 rooms that for 95 students. The expansion plan also includes new office and meeting space as well as a dining area. In addition, Baron said the project includes commercial retail space on the first floor of the facility which opens onto Market St.
For more information, visit www.dcad.edu.
The romantic notion of time-traveling back to the flapper-era and sipping a beer or two with Ernest Hemingway and F. Scott Fitzgerald is as easy as dining out in Downtown Wilmington.
Restaurateur Scott Morrison recently launched Ernest & Scott Taproom at 900 N. Market St. The restaurant is among the first beer-centric retailers in America to adopt The Brewers Association's definition of a craft brewery to determine which beers can make it onto their beer list.
"The depth and breadth of offerings and phenomenal growth of American Craft Beer propelled me to consider doing a restaurant that puts these beers at the forefront, without any mass market beers diluting the integrity of the beer list," said Morrison.
As part of the restaurant team, Sam Calagione of Dogfish Head has been brought in to advise on craft beer brewing, aging, serving, and food pairing. As a result, Ernest & Scott Taproom will feature a wide selection of cask-conditioned and bottle-conditioned beer. Complementing these, will be a modern beer garden menu, specifically designed to accompany said brews.
For more information, visit www.facebook.com/pages/Ernest-Scott-Taproom.
The 2nd& LOMA area has a new face in the crowd of tenants as well with Matilda's Off Market at 230 N. Shipley St.
Owner, John Samluk, has been in the hair salon business for 32 years and has returned to Wilmington with a new salon serving both men and women. In addition to many services for hair, the Paul Mitchell Focus salon also offers waxing services.
The shop is open Tuesday through Saturday and appointments can be made by calling 302-543-6004.
For more information, visit www.matildasoffmarket.com.
This Spring NOSO Boutique, located at 222 West 9th St., will expand into the men's business and offer Downtown Wilmington men's apparel and accessories that are fashion forward yet trendy as well sophisticated.
"For Spring, NOSO's goal is to put together a merchandise assortment by acquiring clothing that could be worn from day to evening and entails a fashion style that represents both the conservative professional modern man as well as a more edgy lower east-side NYC hipster who craves the newest trend," said NOSO owner Anne Hamilton.
Although the merchandise assortment will include trendy clothing inspired from R-T-W runways of New York, Milan and Paris, it will also consists of more basics items such as casual and formal button down dress shirt, pants, printed t-shirts and denim. The accessory selection will feature combination of ties, belts, hats and bags.
For more information, visit http://noso.us.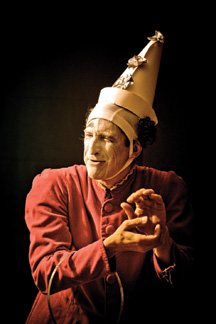 In 2012, the ever-popular Art on the Town (a.k.a. Art Loop), will see some new changes as well. The Mayor's Office of Cultural Affairs presents the event on the first Friday of each month. More than 40 venues throughout the city offer opening night receptions as monthly exhibits open.
In the past, the Art Loops would culminate with a re:Fresh After Party each month. This year, is the launch of "Fringe Unhinged," a monthly performance series that will take place immediately after each Art on the Town.
"Fringe Unhinged" is a new year-round component of Wilmington's popular annual Fringe festival, which features more than 80 performances at venues throughout the Downtown every fall. The monthly performances will be held at 9 p.m. at TBA-venues and will celebrate unconventional, irreverent, and sometimes just plain bizarre performance.
In addition to "Fringe Unhinged," WRC will launch Make it A Night in conjunction with Art on the Town as well. Patrons of the event will not only be able to experience great art and unique performances, but get great deals at restaurants and nightlife spots in downtown and Trolley Square. Make it A Night will make it easy for "loopers" to stay downtown and in Trolley Square for dinner, drinks and live entertainment after they take a spin through Art on the Town.
For more information, visit www.wilmingtonde.gov.
To stay in the loop on all the events coming to Wilmington, sign up for the Downtown News at www.downtownwilmington.com. And if you like an "inside" deal, you can also sign up for the Downtown INsider!