What To Think About When Considering A Career In The Beauty And Wellness Industry? …A Beautiful Future
|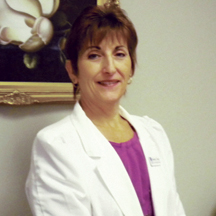 By Deborah L. Frazier
Working in the beauty or wellness industry can be a rewarding career path.
Each day, you can help your clients look and feel their best, whether it's providing a stress-relieving massage or assisting with their fitness goals. Everyone loves to look and feel great – and you can be the one to help make it happen!
While working in this industry can be rewarding, it's a professional decision that takes some serious consideration. Just because you love applying makeup for your friends or giving great fitness advice doesn't mean you're necessarily cut out for a beauty or wellness career. Before you enroll in an education program, it's important to think about what's required of the career.
Get A Reality Check
Don't be fooled into thinking a career in wellness is easy! Yes, you can do what you love each day, but it's still work! Before you enroll in a program, think about what your future career will require. Many beauty and wellness professionals work long hours and weekends to accommodate the majority of their clients' schedules.  Appointment scheduling may mean you will have a busy day with limited time for lunch or breaks. Beauty and wellness careers often revolve around clients' needs, wants and schedules. That said, beauty and wellness professionals often say a perk of their job is forming close, positive relationships with their clients. These personal relationships are what keep clients coming back.
Another aspect to think about is the continued education you must acquire. Exercises, skin care treatments and massage techniques are constantly evolving. To stay competitive in your career, it is essential to stay up-to-date with new technology and continuing education opportunities. You will be responsible for taking your state or national board examinations to become certified, as well as reviewing the rules to stay current with your certifications.
Like any career, it's important to look beyond the things you know you'll love and consider the challenges.  How will you meet them? Will you be prepared to work through them? If you can answer yes, you're ready to get started!
Start Your Career Education
Enrolling in your beauty or wellness program is a big step – but an exciting one! Here are a few questions we encourage students to ask to narrow down the program that may be right for them:
•  What type of environment would I want to work in? Spa, salon, physician's office or fitness center?
• What will my work schedule look like?
•  What type of services will I learn in each program?
•  How long will the program take to complete?
Gaining experience in your new field will require dedication. You'll take lessons in theory and practical application, as well as have the opportunity to work in student clinics with real clients. Some of our students shared this great advice from their education:
•  Listen to what your client wants, not what you perceive they want
•  Always confirm information
•  Ask a variety of questions in class and with your client
•  Be confident
• Learn to communicate well with clients
•  Take advantage of experiences in the student clinics
•  Stay open to new ideas – if you're bored, your client will be
•  Educate your client
•  Practice, practice, practice
Even if you're an adult learner that's interested in making a career change, there's no need to be nervous!  It's never too late to get an education for a career in the beauty or wellness industry! Most esthetician, nail technician, massage therapy, or personal fitness trainer programs offer flexible day or evening class schedules and can be completed in less than a year.
Remember Why You Love It
Any career decision takes serious thought, but once you know you're ready to begin training for a beauty or wellness career, remember why you were interested in the first place. You love it!  You can be fortunate to have a career in which you can form a supportive relationship with your clientele and help them improve physically, mentally or emotionally with your services.
Clients may come to you for many reasons, and you can have the opportunity to help them reach their goals. When your client smiles with satisfaction, it will be worth it.
Want to learn more….
Dawn Career Institute can prepare you for a career in the beauty and wellness industry! Students in DCI's Esthetician program can learn how to perform facials, waxing treatments, microdermabrasion, makeup application and many more skin care procedures. The New Beginnings Spa at Dawn Career Institute also offers students an excellent opportunity to gain professional experience working with real clients.
Dawn Career Institute is located in Wilmington, Del., and offers convenient day and evening classes, along with helpful job placement assistance to all students. Financial aid is available to those who qualify. It's time to begin your education to become a professional in the beauty and wellness industry!
Learn more today at www.VisitDCI.com or call 1-800-495-8260.
Dawn Career Institute is accredited by the Accrediting Commission of Career Schools and Colleges (ACCSC).
For useful consumer information, please visit us at www.dawncareerinstitute.edu/consumerinfo.