What Should Parents Do When Mid-Year Report Cards Don't Measure Up?
|
It is important to remember that the skills developed during the first half of the year will be every child's foundation for the more difficult work ahead. What should parents do when mid-year report cards don't measure up?
Every drop in grades indicates that valuable skills are being missed.  An effort should be made to learn and reinforce those missing skills. But while this is being done, it's also important to identify and remedy the basic problem, so it does not continue to hurt your child's education.
At this stage in the school year, many parents are looking outside the regular classrooms for
extra help their children may need.
Determining which learning service is best for each particular child can be difficult. Because children learn in very different ways, parents need to be assured that the learning center has state-certified teachers who use a wide range of teaching techniques. Parents should also be confident that the curriculum and instructional methods complement and support what is expected in the classroom. Parents should expect to be informed of progress and provided guidance for working with students at home. Equally important, and frequently debated, are the tactics that will be used to reward success.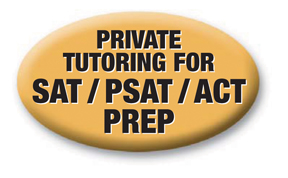 Are children given "prizes" or are they given recognition for "a job well done?"
Finally, parents want to select the best service from an increasingly crowded field – preferably one with years of experience and customized instruction.
Founded in 1977, Huntington Learning Center has offered supplemental education services longer than any other provider. Parents often contact Huntington when they receive a particularly alarming report card or other communication saying their child is falling behind. Many also reach out to Huntington because they are concerned their child may have poor study skills, or difficulty in performing to grade level in reading and math.
Call Huntington Learning Center today to help your child build the
academic skills needed for this school year and beyond.
Mention this article for $100 savings.
Testimonials: Hear what parents are saying about Huntington
•   We just want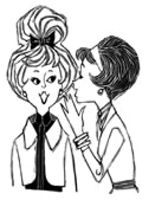 ed to send a note of thanks and great appreciation to all of you for the wonderful work you all did to help Carol get back on track academically.  Your skills of pinpointing problem areas then methodically regaining those "lost" skills are exactly what Carol needed.  Carol has gained confidence in herself knowing that Huntington staff helped her to get back on track. We will definitely recommend your team to other families.
•   We wish to thank you and everyone at Huntington. The devotion and patience shown has been wonderful. Maggie, we will never forget how you went beyond the call of duty to help us.
•   I just wanted to thank you, the staff, and the wonderful tutors at Huntington Learning Center for the SAT and ACT test preparation for Taylor and Whitney.  We were truly surprised and please that both girls got a 200+ point boost to their scores. Each daughter started in a different spot, had different goals and tutoring time, but had similar, excellent results. While the format of your program is very structured, I especially appreciate the customization to each child. I also want to thank you for being an extremely helpful college testing and application consultant. We would (and have) highly recommended the program for other families that needed flexibility and high quality tutoring. Thank you again, and we'll be back again with daughter #3 in a few years.
•   I just wanted to let you know that Courtney was offered a full tuition scholarship to Arcadia University.
They told her that her ACT score was what really put her over the top… I know Courtney deserves the majority of the credit for all her hard work and dedication throughout her school career, and the extra effort she made this summer to take Huntington's prep course and do additional homework over her break, but I really want to thank the teachers who worked with her and you, specifically, for suggesting she take the ACT. I hadn't ever considered that test, and no one at her school mentioned it either.
Maggie Lage is the Executive Director of the Huntington Learning Center in Newark
34 Liberty Plaza, Kirkwood Highway, Newark, DE  19711.
For more information or to schedule a consultation at the Newark location
call 302-737-1150 or visit www.newark.huntingtonlearning.com.