What Is Acupuncture?
|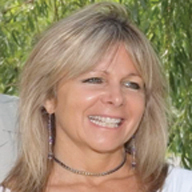 Lisa Torbert – MS, CADC, Owner,
QRA Practitioner, Yoga Instructor,
pH Testing, Nutritional Healing
What is acupuncture?
Chinese Acupuncture is 4,000 – 5,000 years old. It is the insertion of needles just under the skin. The needles are only as thick as three or four pieces of hair. Most people find acupuncture to be very relaxing and that it does not hurt. It can remove negative emotions, addictions, stress, body soreness or pain, and almost any disorder or problem that upsets the vitality in the body.
What is the process for acupuncture?
When you come in for your first treatment, you will have to fill out several health forms.  Michael will then go over them with you so he will know what to treat you for.  He will most likely be treating you for several ailments at a time.  You will be given a gown to put on and the treatment will start on the back of your body. The needles will be inserted into various acupuncture points, which are helpful to your specific needs. You will then relax for about twenty minutes while enjoying soothing music. The process will then be repeated on the front of your body.
What can it help?
Acupuncture can be a very helpful treatment for many health conditions including allergies, pain, disease, arthritis, and addictions, just to name a few. Most illnesses do have symptomatic treatments or recipes of points, which can make disease symptoms better. Acupuncture is treating the whole person to a deeper level so that not only do the symptoms go away but also the subtle causes of theses symptoms.  Most patients who have acupuncture treatments steadily get better with no ill side effects. Acupuncture is also a great treatment for people with negative emotions, problems with anger and grief. There are certain treatments for many emotional states including fears and phobias. Many people claim that their stress level drops and they sleep better after only a few treatments.
How does it work?
Let's use an example to explain the process.  A person with Asthma may experience shortness of breath, lung mucus, inability to breathe and chest tightness. They may take Western medicine and get better.  Acupuncture does not interfere with medicines. However, the patient has a sense that something is wrong with their lungs and that their lungs are weak. To an acupuncturist each organ has a unique pulse found on the wrist, usually with Asthma the lung pulse is quite weak. Treatment will involve acupuncture points, which open the lungs and strengthen the life force of the lungs. This process should be done weekly until the lung pulse again becomes strong. After the lungs strengthen the patient will only need occasional maintenance treatments.
Weight Loss and Acupuncture
Acupuncture uses tiny needles to stimulate the flow of Chi or vital energy. Sometimes the body holds in too much heat, which can slow down our metabolism. Acupuncture can help release that heat, helping our bodies to function healthier and shed unwanted pounds. Special spots on the body or acupuncture points are used to help curb food cravings.    Acupuncture is also very healing for all conditions of the stomach and digestive track. There are also points that provide a bit of improvement in mood and well being that would be good for people struggling with weight issues, or who eat to make themselves feel better. Acupuncture can help with bloating, binge eating, cravings, digestive problems, emotional problems, and that "too full feeling" we sometimes get after eating.
* Arthritis    * Addictions     * Body pain    * Allergies
* Sinus    * Weight loss    * Pregnancy    * Quit smoking
* Sleep disorders    * Colds, Flu     * Disease    * Asthma, lungs
* Headaches    * Energy     * Digestive problems     * High blood pressure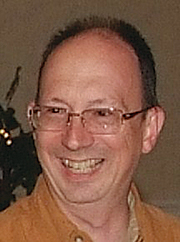 Michael Moore, Acupuncturist, is a graduate of St. John's College and the Traditional Acupuncture Institute in Columbia, MD. He has studied yoga, anatomy, physiology, as well as Eastern and Western approaches to philosophy, psychology and medicine. Other topics studied integral to his practice is Western medicine, homeopathy, East Indian Herbalism, and Western research methodology and biofeedback. Michael successfully combines Five Element acupuncture, which treats the whole person – body, mind, emotions, and spirit with Eight Principle Acupuncture.
Our bodies are like an orchestra; if one instrument is out of tune it throws off the entire arrangement. Our center offers valuable resources to fine tune your body by using holistic therapies to direct your body in a way that it can perform and play in harmony without the use of drugs or surgery. Preventative Health can help us to discover ways to nurture and heal our daily aches and pains. It can help us bring about physical and emotional changes, creating a feeling of wholeness in a way that makes a connection to our mind, body and spirit. Come and experience a new and better way of achieving health and wellness here at Heathers.

Who Is Heather?
Heather Torbert is Lisa Heather Torbert's mom. She died at the age of 66 from diabetes. Mom's life was not easy, as she became addicted to drugs and alcohol in her twenties. She also suffered from depression most of her life. At the age of 40, she finally was able to "kick the habit" forever. However, she substituted into some very unhealthy "other addictions" such as smoking, caffeine, and food addictions (chocolate, sugar and carbohydrates), which eventually lead to her death. This center is dedicated to my mom, Heather, my best friend and special angel. Because of her, we here at Heather's are able to offer a touch of heaven to everyone that visits our center.
with Massage, Spa Packages, Wraps
Pregnancy and Couples Massage
Other Therapies
* Acupuncture        * Chiropractic     * Warm Stone
* Colon Hydrotherapy     * Hypnotherapy
* Microdermabrasion     * Pedicures     * Manicures
* Energy Work        * Facials     * Sinus Therapy
* Waxing and Bronzing     * QRA testing        * Ear Candling
Heathers Classes in our new 1,100 square foot studio Yoga and Belly Dancing
1169 Walker Road, Dover, DE 19904
302-678-3433
www.heathersholistichealth.com