What Does It Take To Thrive On Campus?
|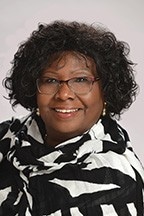 By Dr. Patricia H. Smith 
Once students have been admitted to college and arrive at their new campus homes, they are immediately introduced to the life of college students. John Dewey (an educational reformer) believes that attending college can facilitate communications and interactions with people from different cultural and economic lines. Further, through this experience, students become well-rounded young adults who are positioned to expand their learning. 
College campuses are communities that include learning, housing, activities and services that students need to thrive. As parents, we want our students to thrive both academically and socially in their college environments. Moreover, it is our hope that through this experience, our students will grow and begin to think and apply the important habits and practices of being involved and responsible citizens on their college campuses. 
College campuses have services and programs to help students learn, communicate and successfully interact with other members of the college community. These services support students' academic and social needs. The academic and social services and programs may include:  
The Academic Advising Office – These advisors can help students explore the many academic resources, options and opportunities available to them. In addition, advisors can help students select their appropriate courses.

   

The Tutoring and/or Writing Centers – These services are invaluable to students wanting to receive assistance with understanding, improving, or expanding their knowledge in subject areas and/or writing.
Academic Support Centers – These services provide academic support, such as dedicated math and computer labs.
The Divisions of Student Life, Student Engagement and Student Experiences – These divisions offer students opportunities, such as: self-discovery and development, leadership, and social responsibility programs to thrive on college campuses.

 
Many colleges invite parents to a "family celebration weekend." This is a great opportunity to learn more about the services and programs available to your students. Unfortunately, with students' new independence comes the pressure of self-reliance.Some students do not seek academic help when needed or they do not get involved in campus life. Social interaction is important for emotional and social growth and opens a whole new world. Socializing is imperative for college success.    
Here are some reasons why students hesitate and do not seek assistance or get involved in campus life:
Needing to prove themselves – either to themselves or to family and friends
Feeling that receiving help admits to failure

 

Not recognizing that they need help

 

Not knowing how to advocate for themselves or to go about asking for the help they need
Unfamiliar with the resources, help and support that is generally available on college campuses
Shy about interacting with others in social settings
Using social networking web sites to meet social needs; therefore, may limit the need for face-to-face interactions
Cautious about meeting and learning about others different from them
Socializing exclusively with members of their sport or band teams
There is value in social interaction on a college campus and every student can experience the benefits of growing an understanding of diverse people, heightening their own identity, receiving emotional comfort from people who are also new to the college campus, and most importantly, the opportunity to grow intellectually and emotionally.  
As parents, on the college campus we want our students to learn, be safe, eat and sleep well, and to have comfortable living experiences and responsible roommates. However, we also want our students to have the opportunity to fulfill their goals and potentials and become independent and productive citizens. So, encourage your college students to embrace their new experiences by building comradeship and taking full advantage of the colleges' resources at their disposal.   
Parents– here is a question? Will your students be ready to have a thriving college experience? What steps can you take to support their understanding of self-awareness and self-management, respect for differences, communication, self-advocacy, decision making and social skills? 
For more information call 302-884-6748 or visit HolmesSmithConsulting.com.