What Does "All Inclusive" Mean To You?
|
In the last issue I asked what does the term mean to you. I discussed the term and how it has evolved thru the years.  "All-inclusive" with regard to a resort means, that you pay one up-front price that includes: Tips and hotel taxes at the resort, transfers to and from the resort, your room, three meals per day, beverages (including alcoholic drinks), beach towels and lounge chairs, entertainment and some activities.  Well, I have recently returned from BEACHES Turks and Caicos, a Sandals resort, which is known as one of the best All Inclusive Resort chains. They have now added "Luxury Included" to the term All Inclusive.  This resort was amazing! Those of you that have stayed at an All Inclusive resort may have experienced the requirement to wear an arm band in order to partake of the amenities on site. Some locations you have to make reservations each night for dinner. NOT AT SANDALS OR BEACHES. You are able to enjoy from 7 to 16 restaurants (depending on your choice of resort) without a band or reservations. Sandals has taken all inclusive to another level. Including free golf at some resorts and free scuba diving. SANDALS RESORTS (geared toward adults but will allow ages 16 and above) Locations:
7 in Jamaica, 3 in St. Lucia, 1 in the Bahamas, and 1 in Antigua. BEACHES (geared toward infant to adult with Sesame Street and Crayola Programs. This resort does have an Adult Only component) Locations: 3 in Jamaica, 1 in Turks and Caicos.
Call me to get all the details! See you on the beaches of the world…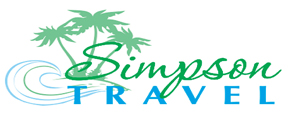 Testimonials:
Crystal, I never really thanked you for arranging everything for us. I know I can go online and do it myself but I'm not the professional and would worry constantly about making an error.  It's nicer to have somebody who knows what they're doing.  Thanks so much.                         ~ Joyce N.
I came across Crystal's add in the local Metro magazine. I decided to call her to see if she could help me plan our vacation. What a God send! All I had to do was tell her what we were interested in, gave her a budget, and she found us a great vacation that had everything we were looking for as well as fit our budget. She was very thorough and paid attention to the details of what interested our family and her involvement with planning our vacation truly expedited things. I really appreciated all of her help, and we thoroughly enjoyed ourselves on our cruise. Our family looks forward to working with you for our
next vacation.                           ~ Tiffany S.
For further information please call Simpson Travel 302-378-0894 OR
email [email protected].
Check out additional specials at