What Does a Customer Really Want?
|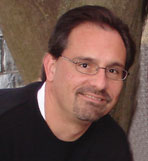 Presented By:
Michael J. Cronin
"Quality in a service or product is not what you put into it.
It is what the client or customer gets out of it."    ~ Peter Drucker
Before you answer the question, 'What does a customer really want?' Consider a broader question, 'What is your definition of a customer?'
Although organizations deal with many types of customers, the definition should include two important components:
•  A customer is someone who wants or needs your help, your service or your product, and is willing to pay for it.
•  A customer is someone with whom your organization is attempting to create a unique and emotionally positive experience for which they will repeatedly purchase your product or service.
By defining your customer it becomes much easier
to identify what your customer really wants.
Above all, a customer wants a hassle free experience as well as to be individually recognized and treated with respect. Research shows that 96% of customers who are not treated with respect decide to never go back. Typically, customers will not complain because complaining just adds to the hassle of an already bad experience. Six out of ten customers will never return to an organization based on poor service … not poor products. They usually will not register a complaint with the organization; they just go elsewhere. Customers want a positive experience and want to deal with a service provider that has empathy and understands how they feel. They want a service provider who creates strong points of connection. A powerful point of connection creates a bond with customers and ensures a high level of trust. Trust builds strong relationships and a strong relationship ultimately creates customer loyalty. Also keep in mind trust is what your customer wants.
There are many requirements to building a successful and sustainable business:
•   The ability to manage the organization effectively
•   The ability to create financial growth
•   The ability to innovate
•   The ability to develop and sustain a loyal customer base
•   The ability to make environmentally sound decisions.
When these five components are working in sync, an organization will experience sustainable success.
We know that loyal customers will always return to purchase your products or services,
which creates a long-term stream of income. A satisfied customer who has had an average experience may or may not come back, therefore, creating a one time sales or revenue opportunity. Loyal customers always come back; whether it is once a week to their local grocery store or drycleaner, or monthly to their local pharmacy, or every April at tax time to the same accounting professional.
Additional advantages of developing a loyal customer base include their willingness to pay more for your product or service, and they are also more forgiving when your organization makes a mistake. As loyal customers, they trust your organization and have faith that you are fair. It is truly all about building relationships through trust and strong points of connection. Making the strategic decision to create a loyal customer base is one of the most important commitments you can make to the success of your organization.
Michael J. Cronin founded ResTech Solutions, LLC in 2002 after 15 years in the corporate world. He has hands-on experience in a number of functional areas and has worked with both domestic and international organizations. ResTech Solutions prides itself on the development of practical, cost-effective programs for its clients. For more information or to schedule a complimentary consultation, please contact Michael at (484) 883-2707 or [email protected]
To learn more about Building Customer Loyalty and how it can improve your business, please contact
ResTech Solutions, LLC at (484) 883-2707 or [email protected].