Warning Signs! How to Know When Your Child is Struggling in School
|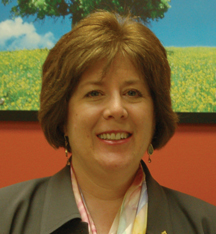 By: Dr. Raymond J.  Huntington,
Co-Founder of Huntington Learning Center
Picture: Maggie Lage, Executive Director

Poor grades . . .
A disappointing report card . . .
A shocking parent-teacher conference
All of these things point to the obvious: your child is having difficulty in school. While it is perfectly normal for a child to hit a few speed bumps on the road of his or her education, by paying attention to potential warning signs, parents may be able to identify and address their child's school problems before they take the form of failing grades.
Be watchful of the following indicators that your child may have some sort of learning issue or other problem in school:
*Your child has strong study habits but continues to receive poor grades. While you child's grades and test scores may fluctuate occasionally, a child whose grades continue to suffer, despite regular studying and good homework habits may find it difficult to keep up in the classroom or focus on the work when doing it on their own time.
*Your child is exceptionally disorganized. If your child's messy backpack or affinity for clutter are seriously interfering with his or her ability to keep track of assignments (thereby causing your child a great deal of anxiety), try teaching your child a few simple ways to become better organized. If these methods don't stick or the problem worsens, it's possible that there is a deeper problem.
*Your child has a negative attitude about school. This may indicate a variety of things, such as difficulty making friends or keeping up with class work. Talk with your child first to indentify the root of his or her contempt. If he or she resists opening up, consider arranging a time to speak with your child's teacher to gather his or her perspective on your child's pessimistic demeanor.
*Your child is indifferent about school. If your child is unconcerned about his or her poor performance, he or she may be attempting to direct attention away from his or her frustration with school or lack of confidence.
*Your child has difficulty concentrating. It is natural for a child to dawdle when it comes time to hit the books, but if your child complains often that the house is too noisy or that he or she can't focus in the classroom, talk with your child to learn more specifically what is bothering him or her.
*Your child appears unmotivated. Very few children prefer doing homework over playing with friends or watching television, but if your child is a notorious procrastinator or rarely takes the initiative to complete his or her assignments, it could be that your child does not understand a subject and prefers to avoid the inevitable frustration of homework time altogether.
Every child has a different method of learning what works for him or her. Certainly, problems in school may arise with even the most astute of students. However, what may seem like a small problem initially could be an indicator of a more serious learning issue. The key to helping your child overcome such obstacles is to take early notice of troublesome issues. As much as we may wish it to be true, ignoring the warning signs will not make problems disappear.
If your child is showing signs that he or she is having school difficulties, don't wait to seek help – call Huntington today. We help thousands of children refine their study skills and tackle subjects where they may be struggling by assessing strengths and weaknesses and creating customized tutoring programs.
When school is out,
Huntington is in!
Don't allow your child's academic skills to go
"on vacation"!
Call Huntington now to develop a summer program to build the skills your child will need for the next school year!
Hear What Parents are Saying about Huntington…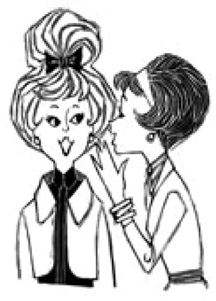 Testimonial:
"I am writing to thank you and your staff for the outstanding services that you recently provided to my son, Jeffrey. As you know, he completed a sixteen week program with Huntington that was designed to improve his performance on the SAT. For several months he attended weekly classes where he received support in reading, writing, and mathematics. We were very pleased to learn that he improved nearly 200 points! While we are pleased with his academic growth at AI du Pont High School and his maturation in terms of work ethic, we attribute much of his growth in his SAT score to his Huntington experience.
During my experiences as a high school principal at AI du Pont High School and Dickinson High School, I have become increasingly impressed by the services your program offers. At a time when earning a post-secondary degree is critical, your program offers young people the opportunity to improve their chances of admittance to their choice college &/or university.
Again, on behalf of myself and my family, I thank you!"
~ Sincerely, J. A. Lawson, Ed.D.
Dr. Raymond J. Huntington is co-founder of Huntington Learning Center, which has helped children achieve success in school for over 31 years. For more information about how Huntington can help your child call 1-800-CAN-LEARN.
Maggie Lage is the Executive Director of the Huntington Learning Center in Newark, 34 Liberty Plaza, Kirkwood Highway, Newark, DE  19711. For more information or to schedule a consultation at the Newark location call 302-737-1050 or visit www.newark.huntingtonlearning.com.
Jay Weiss is the Executive Director of the Huntington Learning Center in Wilmington, which is moving to 3615 Silverside Road, Talleyville Shopping Center, Wilmington, DE  19810. For more information or to schedule a consultation at the Wilmington location, call 302-478-4242 or visit www.wilmington.huntingtonlearning.com.