Warm Weather Fashions: Update Your Look With The Season's Top Trends!
|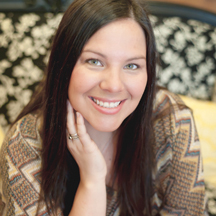 By Erin Tinsley
Warmer weather has us all looking into our closets and realizing the need for a little refresher for the Spring and Summer months ahead. There are a few easy updates that will have your wardrobe on trend and in style. I would love to clue you in on the season's hottest fashions in color, prints, silhouettes and details!
We all have our own unique personalities and our clothing and accessories are just a couple of the great options we have to reflect that with our personal style. Summer is a great time to truly express yourself in what you wear. Just like new movies and music come out this time of year – so do new fashions. We see lots of fresh styles right now and one of our biggest questions is "what is in this season?"  Here are some of the favorite trends of the season, and how to wear them to fit your style.
Craving color? While Orange is THE color for this season, finding the shade that works for you can be tricky.  Tangerine and coral are softer options. Instead of jumping on the fad with an entire dress in this statement hue, it can be a great pop of color in the form of any accessory. Try it with blue or aqua for a great summer color combination.
High-low hemlines are in full force in both tops and dresses. In the back she has on a nice tea length dress, when she turns around she wows with an unexpected slightly higher hemline in the front! This summer trend adds interest while still offering simplicity so anyone can pull it off without seeming over-the-top. Full length Maxis that creep up to mid calf in the front, or some that transform from knee length to mini with a simple turn of the hip are in fashion. Many trendy tops are hemmed slightly shorter in the front with a tunic length in the back. Try layering a high-low top with a pop of color peeking out in the front!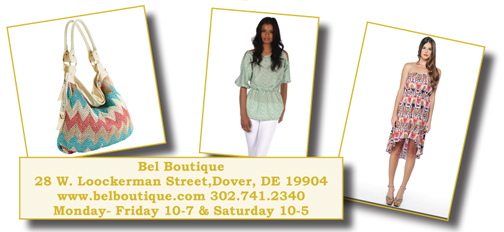 Summer is a season of sunshine and good times so let your style put a smile on your face! Unexpected images in prints are popping up everywhere, and they aren't just for youngsters. Customers love the whimsy prints in many of the season's designs. Pineapples, birds, fish, and more offer a nice dose of lightheartedness. If you aren't sure about flaunting kitty cats on your new sundress, look for prints that are a bit subtler. Many prints can be rather sophisticated from afar and not deciphered until closer inspection – making this trend extra fun!
The Cold Shoulder! This has been showing up everywhere – and is a fun trend that offers the many ladies who would rather not bare arms a pretty sweet option! The Cold Shoulder is basically a cutout slit down the shoulder of the sleeve, exposing just a peek of skin underneath. The cold shoulder shows just enough but not too much and keeps you a bit cooler in the warm weather. This fun and slightly sexy trend is one any body type can pull off and pull off well!
Bel Boutique is a women's clothing and accessories boutique located in Downtown Dover. We are proud to offer the latest unique, quality fashions at reasonable prices. We offer a little bit of everything from top brands in clothing and accessories like Brighton, Pandora, Spanx, Max and Cleo and many more to small boutique brands you won't find anywhere else. You will find the latest trends as well as classic styles from everyday casual to date night cocktail. We also have great gift options for the special ladies in your life and we provide complimentary signature gift wrap. Please come in and enjoy shopping our amazing selection in a cozy and chic atmosphere. Our fun and knowledgeable sales staff would love to meet you! Be sure to tell them the Women's Journal sent you!