Value Of Consignment Shopping
|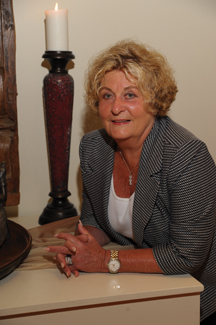 By 

Judith Sapol
Many women have the belief that a consignment shop is a thrift shop and are reluctant to take advantage of the savings. That used to be the old adage, but today it is seen as smart shopping and more and more women are looking into this avenue of saving on very fashionable clothing.
This is not a thrift shop but an upscale women's consignment shop. This may not be a thrift shop but it is a place for thrifty shoppers, who want "upscale fashions" for a certain occasion or daily wear
"at a mere fraction of retail cost."
What is a woman's upscale consignment shop? It is a place for anyone to take their better quality, lightly used clothes i.e. shoes, pocketbooks, jewelry, hats, and dresses. Sophisticated Ladies Consignment Boutique was voted the best consignment shop for evening wear by "Main Line Today".
Some clothes still have the price tags on and have never been worn. They are the latest fashions as well as the traditional styles that are basic to any well rounded wardrobe.
Consignment shopping is a great way to change your wardrobe around especially when you consign and buy. You can buy something, take it home and wear it, clean it and bring it back and re-consign it. You have saved yourself a lot of money for your new outfit.
For more information contact Judith Sapol, Owner/President.
1810 Wilmington Pike (Rt. 202) Glen Mills, PA 19342
610.558.3055
Email: [email protected]