Unsightly, Chipped, Worn and Discolored Teeth Prematurely Age the Smile.
|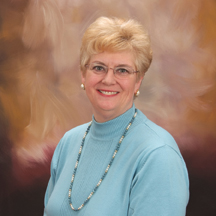 By Anna Giacalone, D.M.D.
The desire to correct the aging smile is very often what drives patients into my office.  There are many ways to restore to the youthful, beautiful smile we all desire. Very often a combination of treatments is required to achieve an optimal result.  These include bleaching, minor orthodontics, bonding, porcelain veneers, gum treatments, crowns, and implants.
We begin with a comprehensive exam.  Our first goal is to diagnose pathology. We then look for harmony and balance of facial features and the masticatory system as a whole.  Most often we will clearly identify the factor(s) which contributed to the unsightly chipped, worn and discolored teeth which concerned the patient.
The masticatory system is complex.  The jaw joint, muscles, and teeth must work in harmony to allow for proper speech, chewing ability, comfort, and esthetics.  If any part of this complex system is out of balance we see effects in the teeth such as wear, change in position, sensitivity, chipping, or fracture.  In the jaw we see bony changes or dislocation of the disc.  In muscles of mastication we see tension, tenderness, in coordinated movement, headaches,
The comprehensive exam is so important because we need to discover the causative factors to ensure that our result will not only be beautiful but comfortable, functional, and long – lasting.
Our goal is to help our patients achieve a beautiful, Healthy Smile that lasts a lifetime.
What patients are saying about us:
• …Very thorough examination and friendly staff.  I feel like I'm definitely in good hands.
• ….I have never gone to a more up to date and caring dentist.
Anna C. Giacalone, DMD
Fellow of the Academy of General Dentistry
Education:
• BS. Biology Chestnut Hill College
• DMD. University of Pennsylvania School of Dental Medicine
• Certificate and Internship: Comprehensive Orthodontic Institute
• Certificate: prestigious Dawson Academy of Advanced Study
Awards:
• Pennsylvania Dental Association Award for Excellence during the four years of dental school
• Top Cosmetic Dentist Main Line 2007, 2011, 20012 (chosen by peers)
• Top Dentist in Delaware Valley, 2008; Delaware Valley Consumer Checkbook (chosen by patients)
• America's Top Dentists 2010,2011, 2012; Consumer Research Counsel