Understanding Chiropractic
|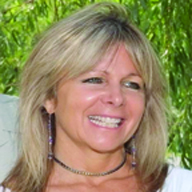 Lisa Torbert –
MS, CADC, Owner,
QRA Practitioner, Yoga Instructor, pH Testing,
Nutritional Healing
The Chiropractic profession is often poorly misunderstood,
and many people have no experience with Chiropractors. Chiropractic is founded upon the premise that when spinal bones are functioning in normal motion and position, the central nervous system (brain and spinal cord) can properly communicate with the body's tissues, organs and systems. With this philosophy, Chiropractic is not simply treatment for pain!
Like Dentistry and regular check ups, Chiropractic involves regular check ups to identify subluxations in the spine, comparative to cavities in the mouth.
Everyday occurrences can cause the spinal bones to lose their usual motion or position. This can set off a chain reaction affecting the vertebrae, nerves, muscles, soft tissues, and results in degenerative changes throughout the body.
Chiropractors are the only doctors trained to detect and correct
subluxations through safe, gentle, and specific adjustments.
Unlimited Chiropractic
Care for $69 Per Month
Our Philosophy is Simple. Whether you have symptoms of a medical problem or not, getting your spine checked on a  regular basis feels great and keeps you healthy.  It should be effective, convenient and affordable for an entire family. Add a spouse $50, a child $25.
Why a membership style of practicing chiropractic?
Let's be honest……health insurance is more expensive and covers less than ever before.  Deductibles and co-pays are rising every year. I see this in our office on a daily basis. Unless you're fortunate enough to be covered under the state health insurance program or Medicare, you pretty much pay the majority of your health care costs out of pocket. By adding a membership program, it allows us to reduce administrative costs. This allows us to pass on the savings directly to our practice members.
After being in private practice for a number of years now, I've realized that many people have either little insurance coverage or no coverage at all. This makes it almost impossible for them to get the amount of chiropractic care they actually need. With our program folks can get the amount of care they need, not simply the amount they can afford.
Why Unlimited Visits?
It is a known fact that most chiropractors themselves get adjusted once a week. I certainly do.    Shouldn't you have the same luxury……….and at an affordable price?
If you choose to begin care, visits may start off at 2-3 times per week for a period of time until a measurable degree of spinal stability is achieved.  After that, once a week to once every other week may be all that is necessary to maintain optimal spinal health and integrity. But we understand that things happen in life. That's when it's nice to know you can be seen as often as necessary until your spine is back in shape. Once again, get the care you need, not only what you can afford.
Why should I continue to get adjusted if I'm not in pain anymore?
In addition to relief from neck and back pain, most people under regular chiropractic care experience health benefits that go far beyond what can be explained in this simple note. More energy, more flexibility, better sleep, less allergies, less incidence of sickness, and a better golf swing are just a few that we hear all the time. Ask anyone that receives regular chiropractic adjustments, and they will more than likely agree. For now, you'll just have to take my word for it.
Do I have to get a membership?
Of course not! You don't have to do anything. The membership is just one of our opportunities to get under regular care at an affordable rate. We are also providers for Blue Cross/Blue Shield, Coventry, and Medicare. We accept Personal Injury, Auto Accident, and Worker's compensation cases. Some just get adjusted whenever it "feels necessary". For them, they just pay per visit. We offer many options to meet your needs.
I'm interested…..what do I do next?
Call us at 736-1223. We will get you in, usually same day. A complimentary health screening will be performed to determine IF chiropractic would even benefit you at all. If we believe it will, we'll tell you. If not, we'll refer you to someone who can. All care will be recommended and discussed before any charges are applied. So don't stress about it. This is about removing stress from your life, not adding any. This is about simple and effective chiropractic care to not only get you well, but keep you well.
Raising the bar in Chiropractic!
C-Schell Spine Specialists is proud to introduce the PULSTAR™ assessment and treatment system. The Pulstar uses a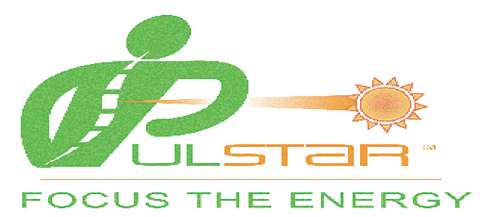 handheld Impulse Head containing Piezoelectric Sensors and is connected to a sophisticated computer program. Each spinal joint is analyzed for proper function and then displayed as a graph providing both Doctor and Patient with precise information regarding joint functions. This data along with other clinical information obtained from the patient history, examination, etc. is used to determine the most effective course of treatment to obtain the best results in the shortest period of time.
In treatment mode, the Pulstar delivers a series of precise, computer controlled, gentle impulses to free-up joint fixation, relieve muscle spasm, and restore normal joint function. A post analysis is performed and compared with the pre-treatment analysis to visualize and verify the results of treatment. This FDA approved breakthrough is gentle, painless, and eliminates the traditional twisting, turning, "cracking", or "popping".
Chris Schellinger, D.C., Doctor of Chiropractic, B.S. Bachelor of Science in Nutrition from the University of Delaware. Chris is a native of the Dover area and has since graduated from a four year intensive program from Sherman College of Straight Chiropractic. Chris was introduced to chiropractic as a teen where he experienced the positive effects it had on his own health, starting him on a career path to Chiropractic health.
Our bodies are like an orchestra; if one instrument is out of tune it throws off the entire arrangement. Our center offers valuable resources to fine tune your body by using holistic therapies to direct your body in a way that it can perform and play in harmony without the use of drugs or surgery. Preventative Health can help us to discover ways to nurture and heal our daily aches and pains. It can help us bring about physical and emotional changes, creating a feeling of wholeness in a way that makes a connection to our mind, body and spirit. Come and experience a new and better way of achieving health and wellness here at Heathers.

Who Is Heather?
Heather Torbert is Lisa Heather Torbert's mom. She died at the age of 66 from diabetes. Mom's life was not easy, as she became addicted to drugs and alcohol in her twenties. She also suffered from depression most of her life. At the age of 40, she finally was able to "kick the habit" forever. However, she substituted into some very unhealthy "other addictions" such as smoking, caffeine, and food addictions (chocolate, sugar and carbohydrates), which eventually lead to her death. This center is dedicated to my mom, Heather, my best friend and special angel. Because of her, we here at Heather's are able to offer a touch of heaven to everyone that visits our center.