Thinking about getting a Chemical Peel, Microdermabrasion, Laser Hair Removal, Laser Skin Rejuvenation, Botox, Dermal Fillers?
|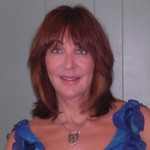 By Lynn V. Esdale, RN, Licensed Medical Aesthetician
Since 1999, spas and laser centers seemed to have popped up on every corner!  Even family physicians and dentists are capitalizing on the aesthetic bandwagon.   Everyone seems to want to get in on this booming business.  Unfortunately, not all skin care professionals are created equal.  I have had clients come to me who were treated by inexperienced physicians, aestheticians or laser technicians who have caused skin damage and permanent scarring.
It's not unusual for an aesthetician that works in a plastic surgeon's office or dermatologist's office have no more training or have any more experience than an aesthetician that works in a hair salon.    Many skin care providers are performing laser services in doctor's offices without having the proper certifications.  An RN may be performing skin care procedures in a doctor's office without having the proper training in skin care as a licensed aesthetician.   RN's are also required to get proper certifications on lasers, dermal fillers and Botox.   As with any medical procedure, proper training and experience is critical.    I can't tell you how many new clients have come to me dissatisfied with their skin and laser treatments after spending excessive amounts of money.
Such procedures as "lunch time peels" laser hair removal, skin tightening/skin rejuvenation lasers, light treatments such as intense pulse light (which treat brown pigment and vascular lesions) can take several treatments to reach a desired goal.    If you cannot afford to commit to the multiple treatments, most likely you will not be happy with the results.   Many providers offer pre-paid packages which can save you money.
Medical skin care procedures including dermal fillers, Botox and medical grade products are not cheap.  The doctor, nurse, or aesthetician you choose for your services should possess the knowledge and should take the needed time to educate you so that your expectations are met.  If you feel rushed with your provider chances are you will not be happy with your results.   As a consumer, it is also your responsibility to ask questions and become educated about the services you are requesting.
Even providers with years of experience and proper training can error.   There are risks and complications in aesthetic procedures as there are in any medical procedure.  However, if you find a provider who has the experience and training and is willing to take the time to spend with you…. these risks can be minimized.   Your procedure can be a positive life changing experience!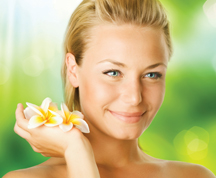 Lynn's Testimonials
Carroll Laurence
"Lynn has given me several treatments over the past few years.  I love how my skin glows for weeks after I visit her office – she is truly passionate about her business."
Carmella Schultz– Aesthetician, Permanent Make-Up Artist
"Lynn Victoria has impeccable skin care skills as well as performing outstanding injectables such as Botox and dermal fillers.  I have been to many practioners for such procedures, however, Lynn has always given me the BEST results!  I highly recommend Lynn's services.   You will notice a difference!!!
Edie Dutcher
"Lynn is a TRUE Professional and expert in the field of medical aesthetics.  Her knowledge, clinical skills and "Passion" for aesthetics is untouchable, in a class of her own.  I would not trust my skin to anyone else!"
Gina Marsilli- Aesthetician, Permanent Make-Up Artist
"I have known Lynn on a personal as well as a professional level for many years.  Her passion for skin care and esthetics show as she delights in making her patients happy.  I'm thrilled with the amazing results I've had in all of her services and highly recommend Lynn Victoria."
Dr. Monica Mehring
'Lynn is a wonderful aesthetician.  She is extremely knowledgeable of all the skin care products.  She was a nurse for many years before becoming an aesthetician.  She brings that experience and expertise to my appointments.  She is very honest in assessing your needs and expectations.  Lynn is thorough and very professional.  My skin feels healthier every time I visit her."
Margo Ewing Bane Woodacre, MSW
"I have chosen Lynn as my skin care provider since 2005 because she is knowledgeable and does excellent work.  She educates herself with the on-going technology and provides the needed services with efficiency and integrity.  For questions and advice, she is always available."
Katie Kienle
"Lynn is an expert in skin care.  I have seen dramatic improvements in the quality of my skin since I have been her patient.  She is extremely knowledgeable, experienced, competent and kind.  Lynn is a tree professional. I will continue to recommend her for all skin care needs."
Joanne Smith
"Once you have gone to Lynn for your skin care needs, you will not go to anyone else.  Lynn brings a great blend of expertise, style & personality and efficiency to her work.  She has a deep passion for her work and it shows in all she does."
Valerie Deaton
"Lynn is fantastic. While I've been blessed with good skin in my youth, as I'm aging, it's getting dull and lifeless.  Lynn has been able to turn this around with her skill and techniques as well as her product suggestions!  I love her, and you will too!"
To schedule a free consultation call Lynn Esdale at 302-388-5459

Lynn V. Esdale, RN
Licensed Aesthetician
Certified Nurse Injector
Lynn Victoria Cosmetic and Medical Skin Care
610 Chadds Ford Dr.
Marshallton Building #30
Chadds Ford, PA  19317
302 388-5459
Call today for a complimentary consultation and receive $25 off all skin care services for new clients.
Beautiful Skin
Is Only A Call Away
Skin care is my passion, not just a job.  I arrived at a career in skin care after spending 20+ years of RN experience with a clinical specialty in wound care. As a visiting nurse, combined with my love of being around people and healing skin, I feel fortunate to have found a path that is so well suited to who I am.
Thirteen years ago I furthered my education and graduated from a school of aesthetics.  This, coupled with my nursing background, I feIt put me on the perfect path to begin my journey.  I am now certified on many aesthetic lasers; Botox, Dysport, Dermal fillers~Perlane, Restylane, Radiasse, Juvaderm, also, medical microdermabrasion, medical grade facial peels along with the use of pharmaceutical grade products.
My work experience has been with dermatologists and plastic surgeons.  In 2007, I launched, managed and directed the medical aesthetic program for Brandywine Cosmetic Surgery in Wilmington, Delaware. Through this experience, and the independence allowed me, the next step on my journey was to open Lynn Victoria Cosmetic and Medical Skin Care.  I look forward to meeting  you and working with your skin to make it look its very best.
Thank you, Lynn
Lynn V. Esdale, RN LME
[email protected]
www.lynnvictoriaskincare.com