Then and Now… Value Based Design
|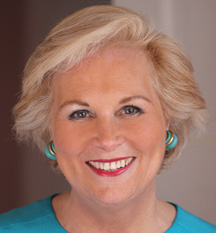 Rita S. Wilkins, President
Design Services, Ltd.
The economy has altered many things in our lives,
not the least of which is how our clients approach a new design project.
Prior to the recession… many of our clients would have picked up the phone to call, and the conversation would have gone something like this: "We just bought a new building/ house and we would love to have you design it for us. When can we meet so you can design it and get it done for us while we are in Florida."
Fast forward to 2011…
In 2011, clients are now much more conscious of budget and are more involved in their own project, form beginning to end, so the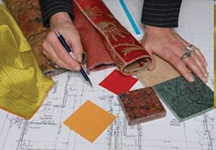 conversation might now go something like this:
"We are in the process of buying (or renovating) our offices (or home), because of the economy we are going to try to do much of it ourselves but there are some parts of the project that we are not sure of or confident about so we know we are going to need your expertise and guidance"
Enter the New Age of Design Value Based Design
The design industry has been forced to adapt to these economic realities that our clients face.  But one thing that has also surfaced as a reality to our clients… that in attempting to design and implement a project on their own, now more that ever, they see the value of an experienced designer being available "as needed" during the project as a trusted advisor.
As a valued and trusted partner,
the design expert inherently brings knowledge,
experience, and expertise to the design process.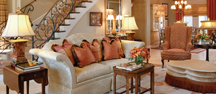 In addition to creative and innovative design solutions, on the client's behalf the design can help anticipate, preempt, or prevent potential problems saving our clients time and money.
You may be able to manage much of the design process yourself, but wouldn't it be nice if you have the flexibility to call an experienced designer who can assist you when you need help?
Rita is the President of Design Services, Ltd., as well as principal designer and project manager. With over 35 years experience in design and management, her approach to design is both aesthetic and business-like. She is known to be a highly effective "hands-on" designer with extensive knowledge and expertise in dental, medical, and commercial interiors.
She is a graduate of University of Rhode Island, attended Rhode Island School of Design and University of North Carolina. Having received numerous design awards, she has been published in a variety of national publications and is currently writing a book on using design as a business strategy.
Design Services, Ltd.
1403 Silverside Professional Park
Wilmington, DE 19810
302-475-5663
www.dsltdonline.com

Interior Design Questions?
Please email Rita at [email protected]