The Pros and Cons With Vaginal Mesh For Prolapse Surgery
|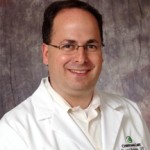 By: Dr. Howard Goldstein, Dr. Babak Vakili and Dr. Emily Saks
Most people have never heard of pelvic organ prolapse (POP) – the sagging or dropping of the bladder, urethra, cervix or rectum – yet 50 percent of women between 50 and 80 years of age suffer from the condition.
There is a complex matrix of muscles, connective tissue and ligaments that provide support to the organs within the pelvic floor. When these tissues weaken or fail, the pelvic organs drop into the vagina, causing pelvic organ prolapse
To correct this problem, the support needs to be restored. Th only non-surgical way to do this is using a pessary. Pessaries are devices that are placed in the vagina, similar to a tampon or diaphragm. They come in a variety of shapes and sizes that are selected based upon your individual anatomy. Pessaries resolve the symptoms of the bulge without surgery and can be used temporarily or long-term. Unfortunately, pessaries do not correct the damage – they just brace it.
The good news is that prolapse can be corrected surgically. Surgery for prolapse serves two purposes. The first is to restore the organs to their normal position. The second is to ensure those organs function normally. It makes no sense to fix a prolapse and have urinary, bowel or sexual dysfunction.  One surgical method to correct prolapse is to place synthetic mesh into the vagina to act as a support for the organs so they no longer drop into the vagina.  Recently the FDA has issued a safety communication regarding mesh placement for the treatment of prolapse.
The providers at the Christiana Care Center for Urogynecology and Pelvic Surgery have prepared this Response to the FDA Safety Communication. We hope it will assist our patients considering surgery in evaluating the risks of use of surgical mesh, and allay the concerns of our patients who have had surgery involving surgical mesh. In short, we have had an excellent experience in using these products in POP surgery and in treating any complications that arise. Thus, despite the risks associated with use of surgical mesh, we believe that it remains a valuable and effective tool in treating POP. This is a brief synopsis of our response. To see the full response please proceed to our website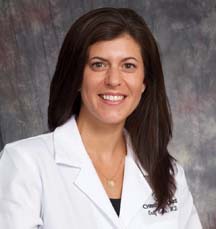 Background: Treatment of Pelvic Organ Prolapse
There are many different kinds of surgeries for prolapse. Traditional repairs using the patient's native tissue have had mixed results depending on the type and location of surgery performed. When these techniques are used, as many as 40% of women will require repeat surgery. In an effort to improve upon the durability and effectiveness of these surgeries, surgical mesh was introduced. Surgical mesh has been used for over 3 decades for POP when an abdominal incision is performed with excellent durability and success. This technique has been adapted to a laparoscopic approach. Innovation has led to attempts to translate that surgical mesh to surgery through the vagina. Through research and innovation, and with the approval of the FDA, meshes and techniques for implanting the mesh through a vaginal incision have been rapidly evolving over the past decade, with the goal of identifying an optimal implant.
Response to the FDA Warning:
With regards to the FDA warning, we would like to clarify a few points:
1. Surgeons who implant mesh should undergo rigorous training in pelvic anatomy and reconstructive pelvic surgery. Additionally they should have thorough training in implanting and managing surgical mesh and the complications associated with it.
2. Experienced reconstructive surgeons should also perform a regular volume of these surgeries yearly. (You should feel free to ask your surgeon about the number of such surgeries performed.)
3. Your pre-operative counseling should include information on non-surgical options in addition to informed consent regarding the different approaches to surgery. Risks of the various surgeries should also be discussed.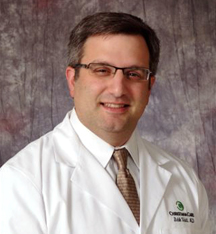 4. Traditional vaginal surgeries that do not use mesh also are associated with some of the same risks attributed to mesh. Some of these risks include urinary tract injury, bowel injury, sexual dysfunction, pain, bladder dysfunction, incontinence, and more. These risks may require further surgery.
5. In addition to those risks, there are risks specific to mesh which involve a foreign body reaction. This could result in erosion of the mesh into the vagina or (more rarely) surrounding organs. These risks may require further surgery.
6. If a patient has undergone surgery using vaginal mesh for POP and is not having problems, then no action is necessary other than routine follow-up visits.
Our Practice
We take the welfare of our patients very seriously. We perform a thorough history and physical to find out as much about the patient as possible. We then explain the patient's specific condition. With regards to POP, we will discuss and offer options, both surgical and non-surgical. Should the patient be interested in surgery, we will discuss the risks, benefits and alternatives to using surgical mesh.. Finally, once we have armed the patient with this information, the patient is able to make an informed decision.. The patient can take as much time and as many visits as necessary to come to her decision.
With regards to the use and safety of surgical mesh in our practice, please keep in mind the following:
1. Our surgeons have completed formal three-year fellowships in Female Pelvic Medicine and Reconstructive Surgery. During those years of training, we each have performed many surgeries involving surgical mesh under the guidance of experts in the field of urogynecology and urology.
2. We are the only fellowship-trained urogynecologists in the state of Delaware.
3. We have experience managing and correcting complications that may arise.
To see the response of the American Urogynecologic Society (AUGS) and the Society for Female Urology and Urodynamics (SUFU) to the FDA announcement, please go to their websites at www.augs.org and www.sufuorg.com. If you have any questions regarding the FDA warning or this response, please feel free to contact us or ask your doctor during your next visit.
Howard B. Goldstein, D.O., MPH, is a fellow of the American College of Obstetrics and Gynecology. He completed a fellowship in Female Pelvic Medicine and Reconstructive Surgery at Cooper University Hospital in Camden, N.J. He currently serves as the Director of Research and Education for the Division of Urogynecology.

Emily K. Saks, M.D., MSCE, is a urogynecologist with the Christiana Care Center for Urogynecology and Pelvic Surgery.  Dr. Saks completed a residency in Obstetrics and Gynecology at Pennsylvania Hospital in Philadelphia and has completed a fellowship in Female Pelvic Medicine and Reconstructive Surgery at the Hospital of the University of
Pennsylvania.
Babak Vakili, M.D. is the director of the Center for Urogynecology and Pelvic Surgery.  Dr. Vakili is a fellow of the American College of Obstetrics and Gynecology.  He completed a fellowship in Female Pelvic Medicine and Reconstructive Surgery at the Louisiana State University Health Science Center in New Orleans, LA.
The Christiana Care Center for Urogynecology and Pelvic Surgery is located in Suite 1208 of Medical Arts Pavilion 2, on the campus of Christiana Hospital in Newark.  Appointments are also available at the Christiana Care Center for Women's Health, 3706 Kennett Pike in Greenville.  To schedule an appointment, call 302-623-4055.