The High Cost of Doing Your Hair at Home
|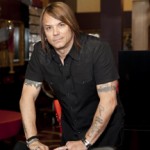 By J. Christian of J. Christian Studio in Hockessin, DE
They intensify in February and only start waning sometime in October. My reaction to them ranges from "ok, I can fix this" to "you probably should see your doctor for that!" Hair emergencies.
I Have a Hair Emergency
When a woman uses the words "hair emergency", you can hear the heart-pounding, devastating panic she feels in her voice. Trust me, it's easier to recreate your look when the hair emergency is a bad cut, it gets complicated with box hair color.
Sounds like an Oxymoron – but Stay with Me
Gone are the days of block foils (highlights), single-tone color, and yellow blondes. This is going to sound like an oxymoron, but trust me it isn't – It's About Natural Beauty. Color customized not only to skin tone, texture and eye color – but also to reflect a women's individuality and personality. She wants to stand out of the crowd without being a spectacle.
Think Marilyn Monroe – the signature platinum blonde wasn't natural to her genetically, but was naturally a complement to her persona as Marilyn, the starlet. Show stopping blonde doesn't come from a store bought box color. Box color can't fulfill everyone's ambition or desire. It's just not that simple.
Cold Hard Facts about Box Color
> You CAN GET chemical burns from box color.
> Box color contains Metallics.
* Metallics make the dye less predictable.
* They are sometimes impossible to color over.
* Metallic dyes can fade to odd colors.
* Metallic salts can essentially melt your hair – can end in disaster, with hair going gray, green, blue, purple, orange, bright yellow and more.
> Box colors fade faster.
> If you want to experiment with other colors later on, it can get ugly. Without knowledge of color theory, you will most likely get undesirable results like orange when trying to go blonde or black when trying to go brown.

Box Color Alone Doesn't Damage Your Hair – You Do
Over the counter color is normally a liquid formulation, which requires a large color molecule. In order to penetrate the hair shaft and get through all the 7 to 12 cuticle layers- the hair shaft must be opened wide enough to admit the color molecule into the interior of the hair.
This is accomplished by using more ammonia to open the cuticle layer wide enough to accept the large molecule, and this is where over the counter color can cause damage.
It's rarely the application to virgin hair that causes problems; it's when you reapply the color each month to cover your gray or every 6 weeks or so to refresh the pigments. Each time the refresher is applied to each and every strand. This equates to putting ammonia over ammonia each and every time!
Ammonia damages hair by leaving it rough in texture, which causes the color to fade quickly and lacking in shine.
Salon color has much smaller molecules, uses less ammonia, has 100% oxidative dyes with no direct dyes and works off a 20 volume peroxide system. All of which is healthier for the hair.
A professional stylist knows when to use one product for re-growth and when to use another on the remaining previously colored hair to add shine and deposit pigment. They have the ability to refresh the hair with a demi-permanent that doesn't contain ammonia, so the hair shaft only gets one application of an ammoniated product.
While box color brands do offer different gadgets for highlights and lowlights, these tend to look flat because it takes some skill to know where and when to place color modifications to enhance your natural beauty. It's worth mentioning here that when it comes to repeating this process at home, it can be very tricky.
Truer Colors
Professional stylists are knowledgeable in color theory and pick pigments for the desired shade. They mix the perfect formula with different volume levels available in their secret stashes of high-end color. They add boosters to enhance pigments, to make a fire engine red more fiery for instance. And they have neutralizing pigments to help tone down color, often creating a shade with three or more different colors.
In the end It's About the Money
Color correction is expensive in both time and money. The damage of box color will need to be grown out, which will take years and time is money.
In the end, it's not so much that box color is bad as it is that it takes a talented professional to apply it evenly, select the right corrective shades and repeat the process as many times as you love your new look.
J Christian is an award-winning, International Platform Artist and Master Educator for Sexy Hair, Los Angeles. Together with his wife Marcy he owns and operates J. Christian Studio in Hockessin, DE. He travels the world and regularly teaches at the Institute of Courage, a hair academy in California founded by Michael O'Rourke. Owner of Michael O'Rourke Hair. The salon, accredited by the Better Business Bureau, is the proud recipient of the Better Business Bureau 2010 Torch Award for Market Place Ethics and recent recipient of First State Favorite Salon for Women in New Castle County.