FOUR Things You Should Know About Your Bladder (but don't)
|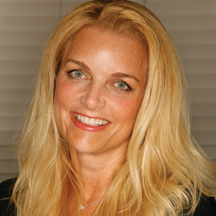 By Kathryn Kassai, PT & Kim Perelli
Have you ever pulled into a gas station to use the restroom, and before you get the key you suddenly realize, Oops, I did it again… I just wet my pants.  Or as Whoopi Goldberg puts it, "I spritzed."  It's astonishing, but half of all women find themselves in similar situations.  They urgently need the bathroom key, or they are in trouble.
A new women's health book is appropriately titled The Bathroom Key: Put an End to Incontinence (Demos Health Publishing, NY, NY ©2012).  Author and physical therapist Kathryn Kassai claims, "Most women don't realize that urinary incontinence is completely curable—non-invasively—without surgery or medications."  Kathryn's book holds little-known secrets, woven into her easy-to-follow home exercise plan.  This book inspires women to regain normal bladder function and become pad-free.
But what IS normal bladder health?
1. The bladder is a muscle that holds 16 ounces of urine.
2. It is normal to use the bathroom every 3 to 4 hours during the day and zero times while asleep.  The urge to urinate too frequently can dominate a person's life and lead to depression.
3. Drinking less will not prevent leakage. This creates dark, concentrated urine that is irritating to the bladder, making urgency and incontinence worse.
4. Using the bathroom "just in case" doesn't prevent accidents. By the time one leaves the bathroom the kidneys have already made several more ounces of urine, so the bladder is never really empty and leakage is always possible.
Kathryn has cured over 3,000 women with physical therapy (including coauthor Kim Perelli), and she transfers her knowledge to the pages of this book.  Readers will relate to real women who share their personal stories of both struggle and triumph … over incontinence, frequent urination, organ prolapse, pelvic pain, and urinary tract infections. Erica can't dance at her reunion, yet Emily's spirit returns once she learns how to successfully re-train her bladder.
From post-partum to menopause, this book is truly  a gift to women of all ages.
Read excerpts, watch a televised video, or order this book at:
Read excerpts, watch a televised video, or order this book at:  www.TheBathroomKey.com Don't endure it… Cure it!
Kathryn (Krippahne) Kassai, PT
Physical Therapist & Author
310.548.3130
Clinic: www.PraxisPhysicalTherapy.com
Book: www.TheBathroomKey.com