The Art of Argentine Tango
|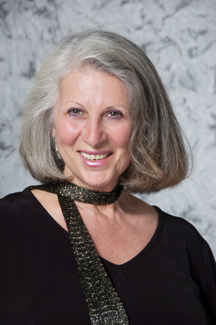 By Yvonne M. Cimo
The Dance that is beauty-passion-art!
"Tango can save your life, and it will break your heart" from: Ms. Heartbreak Tango
What Makes This Dance Different From Others?
On a stage, Argentine Tango is provocative and extravagant, as a social dance, it becomes a deep meditation on connection.  It is that connection that makes it human, mystical, and addictive.
And I confess,
"I need-love-revere & yearn for
The Connection –
To the music, my partner, my life, myself"
Warning:
Tango contains highly addictive ingredients, such as pain, pleasure, passion, excitement, connection, freedom, torment, and bliss. In seven out of ten cases it takes over a person's life.
~ Naomi Hotta
There is a mystery about tango.  If feels good in ways that are hard to explain, but we try, because it is so important to us.  Consider this: Argentine Tango is the only dance that I know of, that creates expatriates; there are a large number of American citizens who leave this country and live in Argentina- all for the Love of tango.
Tango is created as it is danced.
There is a vocabulary for tango.
These 'elements' include walks, turns, embellishments, ochos and molinetes.  There are steps, patterns, and figures, but, says Stephen and Susan Brown from tejasta.com, "dancing tango socially is an improvisational exercise in which the conscious and unconscious minds work together to create a dance from the options one has learned."
Moving as One—In the Moment!
Feeling subtle leads, following a breath or gentle touch and a mind-body connection.
Love is TANGO and TANGO is love!
Yes, it is a dance, yet so much more than just any dance. It is an ongoing conversation between two souls, two hearts and two bodies. It is a sacred dance we enter in with one another, where both 'masculine' and 'feminine' feel fully expressed and honored.  Quote by Ilona Glinarsky:
Tango is Coming-Be Ready-Be Excited-Be Curious-Be Intrigued-Be Daring-Be There First of all, I live in a kind of 'Tango Desert' being in 'Slower Lower Delaware'.  If you live north of me, you may already be familiar with the tango instruction of Lesley Mitchell and Kelly Ray in Philly or Teresa and Juan Carlos Figueroa of Wilmington.  But if you live in Delmarva, this caliber of tango instruction does not exist.  So, this year I begin the challenging aspiration to bring the instructors to me and to all of us in the Delmarva Peninsula.  Classes start this July with Guest Instructors-Teresa & Juan Carlos from: (Tangoindelaware.com) and, coming this fall- Lesley Mitchell and Kelly Ray (dancephiladelphia.com)
Testimonial from students
My husband and I took a free lesson in the Argentine Tango and fell in love with the dance.  We took several lessons and Yvonne was so great.  She took a couple with 4 left feet and taught my husband to lead and me to follow, which was not easy to do.  We loved our lessons, the teacher, and the people we met in class and look forward to more lessons in 2012.
~ Beth & Godfrey Little
Seaford, Delaware
Yvonne is an excellent teacher. She is able to make an uncomfortable student (me) not only comfortable dancing but enjoying it as well. After a lesson, I really feel I know the steps we have worked on and can take them "on the road" in public with confidence. All that and she has become a friend as well!
~ William Miller
Lewes, Delaware