Take The Guesswork Out Of Hormone Balance Try Our New Hormone Creams
|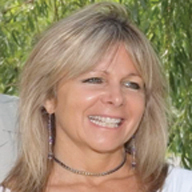 Lisa Torbert – MS, CADC, Owner, QRA Practitioner, Yoga Instructor, pH Testing, Nutritional Healing
*  Bloating
*  Digestive Problems
*  Night Sweats
*  Hot Flashes
*  Weight Gain
*  Headaches
*  Mood Swings
*  Fibroid Tumors
*  Cold Hands
*  Fuzzy Thinking
*  Anxiety, Stress
*  Breast Tenderness
*  Depression
*  Food Cravings
Quantum Reflex Analysis (QRA) is here at Heathers… performed by Lisa Torbert (CADC, MS) and Ann Gravatt.  It is a unique, highly effective testing of the bio-energetic status of the body's key organs and glands.    It uses a university proven muscle testing technique of medically accepted reflex points.  QRA can quickly pinpoint problem areas to determine the precise nutrients and exact amounts needed to rapidly restore your energy and dramatically improve your health.  QRA has the ability to identify and eliminate the "root of the problem".    The practitioners use specific testing techniques to identify hidden infections that may be causing ill health from interference sites from traumas, surgeries, improper eating habits, stress, etc  Your body will actually pick the supplements it needs to restore your health. QRA has helped millions of people heal from many types of diseases.
Eat This, Don't Eat That – Weight gain is probably the most frustrating part of menopause.  We inexplicably begin to gain weight.  Many women are horrified that the pounds start creeping on when we don't seem to change our diets.  There are just some foods that are going to be harmful during menopause:  Try eliminating the Whites:  White Flour, White Sugar, White Rice, and White Iodized Salt.  Try adding foods such as fruits, vegetables, healthy fats and whole grains to normalize blood sugar levels and balance hormones. Women can also add soy, flaxseed, apples, carrots, oats, plums, olives, potatoes, tea, and sunflower seeds. These particular foods contain phytoestrogens, natural hormones found in plants. These foods offer some beneficial effects because they provide hormones similar to the ones found in our bodies.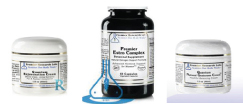 Creams or Supplements
All Supplements and Creams are made from live source ingredients.  Don't try and guess what your body needs….come in and be tested…let your body pick what you need.
Rejuvenation Cream – Looking for a natural face lift? Try Premier Quality 3-Hormone Cream.  For Men and Women.  3 Fabulous Natural Hormones DHEA (Wild Yam), Natural Pregnenolone  and Natural Progesterone. Supports skin plumpness and firmness, supports adrenal and endocrine glands.
Estro Complex – botanical formula promotes healthy hormone balance, especially estrogen metabolism and detoxification, in women of all ages.*  Estro Complex may provide significant relief of hormone-related issues, including PMS, menopause and perimenopause (such as cramps, minor pain and moods.
Quantum Gesterone Cream- is the only natural progesterone (wild yam source) that contains DHEA (dehydroepiandrosterone), natural pregnenolone, and natural progesterone) support healthy, youthful hormone balance, beautiful skin and strong bones.  Within seconds of its application, the cream is fully absorbed.  It contains Organic apricot kernel oil, Organic grape seed oil, Organic grape seed extract, Organic horsetail extract and Organic wild yam.
Fem Balance – A truly synergistic 15-herb formula supporting optimal hormone balance for both menstruating or menopausal women. Supports healthy hormone balance, mood, cardiovascular, bone and liver health.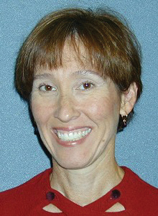 Adaptogen – a true breakthrough in energy enhancement that can increase vitality and increased energy.  Adaptogens are a powerful way to re-establish harmony in the hormonal, energetic, metabolic systems of the body.
Testosterone – Premier Testosterone is a botanical supplement for rejuvenation and strength support. Premier Testosterone offers lean muscle, strength, stamina, energy and endurance support. Testosterone may be the most important single hormone that aging men need.
So What do I Need to Do?
You will need to make an appointment for this 1 ½ hour testing/evaluation.  Your first morning urine is required for the pH testing.  The cost is $75.00, which includes your QRA testing, pH testing, and dietary education.  You will receive a copy of your diet and supplement suggestions.  If you do not want the full testing program we can arrange a hormone test only.  Call for details.
Ann Gravatt
QRA Practitioner
Yoga Instructor

Who Is Heather?
Heather Torbert is Lisa Heather Torbert's mom. She died at the age of 66 from diabetes. Mom's life was not easy, as she became addicted to drugs and alcohol in her twenties. She also suffered from depression most of her life. At the age of 40, she finally was able to "kick the habit" forever. However, she substituted into some very unhealthy "other addictions" such as smoking, caffeine, and food addictions (chocolate, sugar and carbohydrates), which eventually lead to her death. This center is dedicated to my mom, Heather, my best friend and special angel. Because of her, we here at Heather's are able to offer a touch of heaven to everyone that visits our center.
with Massage, Spa Packages, Wraps
Pregnancy and Couples Massage
Other Therapies
* Acupuncture        * Chiropractic     * Warm Stone
* Colon Hydrotherapy     * Hypnotherapy
* Microdermabrasion     * Pedicures     * Manicures
* Energy Work        * Facials     * Sinus Therapy
* Waxing and Bronzing     * QRA testing        * Ear Candling
Heathers Classes in our new 1,100 square foot studio Yoga and Belly Dancing
1169 Walker Road, Dover, DE 19904
302-678-3433
www.heathersholistichealth.com