Spring Is In The Air . . . At Great Stuff!
|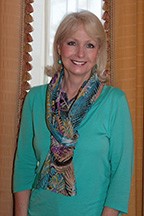 By Dale Maahs, General Manager of Great Stuff
Fashions and accessories for every lifestyle, occasion, and home can be found at amazingly affordable prices at Great Stuff Savvy Resale and Great Stuff Home located at the Talleyville Center. The Great Stuff Resale Shops have been a part of our local community for over nine years. Step out in style with pretty Spring fashions priced to fit your budget. Savvy Resale offers clothing, jewelry, handbags, and footwear for women of all ages. All items in the shop are new or gently loved, donated by our local community. Designer brands including Tory Burch, Lily Pulitzer, St. John, Kate Spade, Anthropologie, Chanel, Louis Vuitton, Coach, Mz Wallace Handbags, Chico's, and Talbots are just a few that can be found at the boutique. Jewelry is essential to complete every woman's fashion look and Great Stuff Savvy Resale offers a great selection. Necklaces, gold, silver, statement earrings, watches, rings . . . oh my! 
Just right around the corner from Great Stuff Savvy, you must visit Great Stuff Home, a resale furniture shop like no other. It features quality furniture and home accents at extremely reasonable prices. When looking for that special treasure or unique accent piece, a visit to Great Stuff Home is a must! Items such as sofas, chairs, lamps, and framed art will excite the eyes. Designer brands such as Ethan Allen, Thomasville, Henredon, Drexel Heritage, Waterford, Lalique, and LLadro are top sellers at the shop. When shopping for furniture or that special home accent piece, please visit Great Stuff Home, a resale shop like no other; you will be glad you did! Experience the difference!
Are you moving or looking to refresh some of your furniture? 
Local partner Hopkins and Sons offers free furniture pick-up in New Castle County, Delaware. 
Best of all, when you shop or donate to either shop, you are helping to support a great cause. All net proceeds benefit the Delaware Breast Cancer Coalition's programs that promote early detection, help with access to mammograms, provide bilingual screening navigators, and offer support and resources to women and men who have been diagnosed with breast cancer in our community.
Testimonial
In March 2018, The Rheumatologist, a nationwide magazine, featured Dr. Joan Von Feldt a loyal customer of Great Stuff for eight years. In the feature article titled "Shopping for a Cause," she describes her experience with DBCC's Great Stuff shops. Dr. Von Feldt says the Great Stuff stores are among her favorite places to shop. Roughly 25% of her fabulous wardrobe comes from Great Stuff. Dr. Von Feldt adds, "I'm a regular there and enjoy visiting the people in the store. It's a community network of women who believe in a cause. My joy at finding the perfect outfit has been surpassed with every visit to Great Stuff. I cannot wait to pop in and see everyone along with doing A LOT of shopping! These people work so hard to please others through volunteering their time and giving their energy. It's a quiet satisfaction for them as they put their heart and soul into a worthwhile cause in support of the Delaware Breast Cancer Coalition. It's a great experience to feel as though I'm part of the Great Stuff team."