Seeing Is Believing
|
In January of 2010, the doors to
Lifetime Wellness of Delaware, Inc.  were opened in Dover.
What we bring to the community is a unique exercise facility whereby your body is moved by Electronic Therapeutic Exercise Machines.  This low-key program is good for anyone but especially helpful to those who have problems using the equipment at a "typical exercise facility".  Two 50-minute sessions a week are equilivent to 14-hours in a normal gym.  Our alternative way to exercise offers a program with no strenous effort, strain or fatigue.  In fact, you gain energy and flexibility while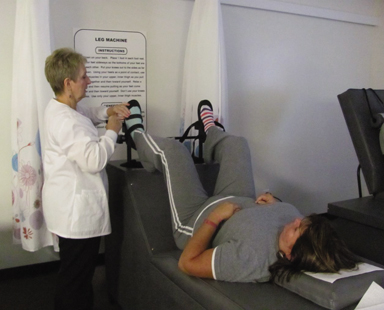 losing inches along the way.  Lifetime Wellness also offers pet therapy with our 18-month old Yorkie, Mindie.  She is our mascot and official greeter and often supplies us with entertainment.
In  past articles of the Women's Journal we have described the machines used for exercising along with their benefits.  We also provided a comparison of a traditional exercise plan and our therapeutic machines.  However, it seems as though there are still many skeptics who don't believe that an exercise program that is as easy as ours can actually be of any benefit.    Well,
soon you will be able to see a preview of our program
and listen to client testimonials as you watch
The Central Delaware Chamber of Commerce
TV show which helps promote businesses in Kent County.  We are proud and pleased to be a part of their second show and anticipate a growth in our client base as a result of people "finally getting the picture".  If you miss this program, you can catch our portion on our website www.lifetimewellnessofde.com or the entire show on the  Chamber site at www.cdcc.com.
We encourage you to take advantage of our offer
for a complimentary visit to try out our machines.
Once you try them, you will be hooked.  Our program consists of 26-sessions which can be renewed as often as you like.  So what are you waiting for?  Give us a call today at 302-735-5626 to set an appointment for your FREE initial tri al visit.
Testimonials: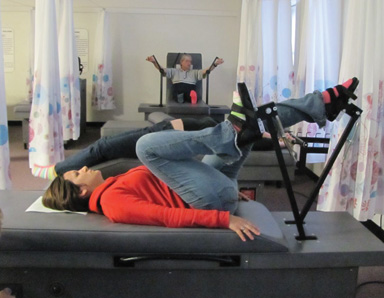 "You're my Angel.  Thank you for opening Lifetime Wellness."
"I feel so much better I almost left without my cane."
"I haven't had any back pain since coming here."
With no obligation on your part,
you are invited to try
their Motorized Therapeutic
Exercise Machines.
Your first treatment is absolutely FREE!!  Just visit the facility at 1012 State College Rd, Ste 103 in Dover, DE. 19904.  Should you wish to contact Lifetime Wellness of Delaware, Inc the telephone number is 302-735-5626.  You may also visit their web site at www.lifetimewellnessofde.com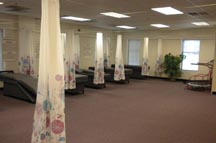 Bob and Judy Ballis received their Certificate of Merit to operate their business after completing a training course presented by the inventor of the exercise machines.  They also have been certified in CPR/Basic First Aid.  They offer networking opportunities at their facility and participate in community projects.  Lifetime Wellness allows groups to exercise together such as "girls night out".  Give them a call today to make your appointment.
Lifetime Wellness of Delaware, Inc
1012 State College Road, Suite 103
Dover, Delaware
302 735 5626
www.lifetimewellnessofde.com