Quick Tips To "Glamorize" Your Home – From Lessard Builders
|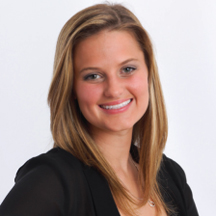 By Christina Lessard
Have you wanted to "Glamorize" your home? You may be surprised to find that many of the tricks that builders use are simple and much more inexpensive than you may realize!
5 Quick Tips to Glamorize the Outside of Your Home:
Paint shutters
Power wash siding
Paint front door
Plant flowers in front
Wash the screens and windows every season. In spring and summer this will increase air flow and also remove attached pollen
4 Quick Tips To Glamorize the Inside of Your Home:
Repaint the trim, baseboard   and sills throughout your home
Add some dimension to your walls with new painting techniques such as sponging and striping
Rearrange the furniture
De-clutter your home. It will make every room look and feel bigger
Keys To Reducing Utility Bills:
• Replace incandescent bulbs with LED bulbs.
• If you have an electric hot water heater, put it on a timer so that it only runs during actual usage hours.
• During the summer months, pull the shades down in rooms not being used to keep them cooler and reduce AC costs.
• Have your cooling system serviced for best efficiency. Even a small leakage in the amount of coolant will cause your system to cycle excessively.
• Make sure the air registers are free of obstructions like furniture or rugs to maintain free air flow.
• For consistent temperatures and air circulation, keep upstairs bedroom doors open.
• On really hot days, consider grilling outside rather than using your stove. It will keep your home cooler
Looking For A Serious Remodel?
Sealing your home. One of the main focuses for new and older homes to maximize energy efficiency is making sure that they are sealed properly to reduce air flow between the inside and outside of the building.
Reducing air flow or drafts (as they are more commonly known), will reduce heating and air conditioning costs. It's just simple physics. Cold air is heavier and denser than warm air. During the winter, cold air seeps in through cracks and gaps trying to equalize pressure with inside warmer air. We feel them as drafts. During the summer, the process is reversed as cool air leaks outside.
This air flow can be reduced by caulking and sealing around windows, doors and other joints. Foam backers for electrical outlets and switch plates are available in hardware stores. Make sure that windows and doors are sealing properly. Many small leaks can add up to major year-round energy costs.
Insulation is a key factor in reducing energy costs. Rather than reducing drafts, it increases thermal resistance and reduces heat transfer between objects of differing temperatures. This is the reason that storm windows were developed.
Basic Understanding Of Insulation, and How To Pick The Best Insulation!
Good is the standard batt insulation. This is the rolled up pink or yellow fiberglass insulation with brown paper on one side that you see in hardware stores and lumber companies. It comes in various thicknesses, depending on the width of the wood used in the home. The rule of thumb is that the "foil faces the heat." In other words, the brown paper side is put against interior walls to reflect heat or cooler air back inside.
Better is BIBS insulation. BIBS® is a proprietary insulation system that blows dry white fiberglass insulation into walls, floors, attics and cathedral ceilings. It makes a custom fit around wiring and fixtures, eliminating costly voids and air gaps. BIBS® is an industry leader in new construction as well as retrofit projects.
Best is foam insulation. With its inert chemical composition, the foam insulation expands to fill the voids between the studs and creates an air-tight compartment that provides maximum insulating capability.
Lessard Builders prides itself on educating the consumer completely.  For more information or to watch more educational quick tips and videos visit www.lessardbuilders.com.
For more information check out our insulation videos at www.lessardbuilders.com or call 302-698-1091.
Short Case Study
"With so many builders out there, it took us some time to find a builder that we were comfortable with.  Lessard Builders was fantastic to work with! They walked us through every step of the process. The thing that we really enjoyed was the level of education that they offered before the building process even began. They showed us the key differences between what to expect and what to demand when building our new home. The quality of the materials was excellent. Lessard Builders also made sure that the functionality of each room worked with our lifestyle. Overall, Lessard Builders' quality of service and reasonable pricing made choosing a home builder an easy decision."        ~ Joshua and Halcyon Ramsey
To See More Testimonials Visit www.LessardBuilders.com
"Growing up in a construction family has taught me a lot about how to maximize the value of property."
Christina has worked in her family's company, Lessard Builders, since she was in seventh grade. Since then, Christina has held many different job titles, including office cleaning crew, job site cleanup, receptionist, secretary, and errand runner. More recently, after graduating from Wilmington University with a BS in Finance, Christina became comptroller for Lessard Builders.
"It's been a real life-learning experience." says Christina Lessard, 4th generation home builder.
The Lessard family makes up just a small portion of the staff, but Christina is proud to work alongside her father Brian (CEO), her mother Kathy (Executive Administrative Assistant), and brother Brian (Sales and Marketing Manager).
Christina loves her work and says, "The best part of my day is following Dad when he is working directly with our clients. That's when I learn the most about the passion and commitment to details that Lessard Builders offers to its clients. I look forward to continuing this tradition into the next generation."