Quality Repairs Completed On The Premises
|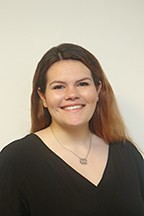 By Alison Sayers
The New Year holiday brings with it many resolutions for a new lifestyle and promises to accomplish new goals. The most common New Year's Resolutions revolve around health and weight; perhaps yours may be to exercise more, lose weight, or to eat clean. As your weight changes, one of the first things you may notice is the fluctuation in your ring size. Here at Sayers Jewelers & Gemologists', we are prepared to help size any of your sterling silver, 14kt gold, or platinum rings on the premises.
On any given day in the store, somebody is bound to come in and ask to size their ring(s). The first step is to ask the obvious, "Does it need to be sized up or down?". Then, we use a tool called a ring mandrel to determine the current size of your ring. The next step is to use a set of ring sizers that is the appropriate shank size (width of the band) in relation to the ring that needs to be sized so that you can try all of them on to see which fits best. Our experienced staff knows what to look for when determining the correct ring size. Typically, we would like to see a little "nudge" of the ring when going over the knuckle, but we do not want the ring to be so big that it spins on your finger. 
Factors that may affect how a ring fits from day to day include the temperature outside and the amount of salt in the food you ate the day before. Obviously, these are not the only two factors, but they seem to be the most prominent. If it's cold out, your fingers will not be swollen so your rings will be looser but if it is hot, the opposite happens. A similar thing happens with eating salty foods as your fingers could swell, usually the day after, and your rings would feel like they fit tighter.
Once we determine the proper size, we take a detailed record of the item we are bringing in to the shop, take a photocopy of your item, and begin working. Our competitive pricing does vary depending on the metal of your ring (gold is more expensive to use than silver). However, pricing is meant to include a thorough cleaning and polish of your ring which usually shocks customers when they receive the item back looking like it did the day it was purchased. It is very common to see individuals come in with a relative's prized piece of jewelry to be sized and it is very special when they realize it is now properly fit for their finger and they can wear the ring in remembrance of their loved ones.
As you are working towards your New Year's Resolutions or perhaps just cleaning through an old jewelry box, remember that Sayers Jewelers can size your rings! Within about 1-2 weeks we will have your ring(s) back to you polished and ready to be worn. The best part is that your jewelry will not even leave our facility, so there is no need to worry about its safety.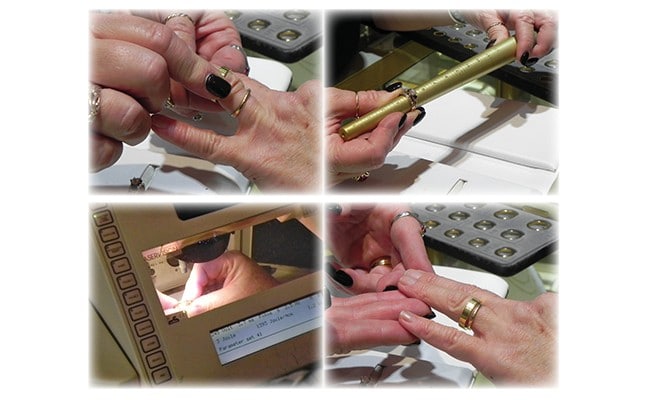 Testimonials:
"The staff at Sayers are very welcoming. Tom worked with my husband and me on designing a custom pendant made from my mother's engagement ring. To stay it is stunning is an understatement! I have no hesitation on recommending them for all jewelry needs."  ~ Martha W. 
"We visited Sayers for the first time yesterday to have my ring sized. I was pleasantly surprised to learn that they would be sizing it on the premises. The caring staff made us feel welcomed and we left with the wow factor knowing that old school service still exists. Sayers truly is a Gem in Smyrna. We'll definitely be back!"  ~ Janice W.