Presence Precedes Profit- 7 Points to Ponder
|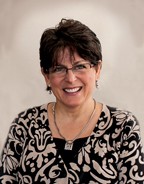 By Donna M. Duffy
In this day of social media platforms and engagement, one might ask how it all actually leads to a sale.  Here are a few thoughts regarding sales and social media that I have found helpful
1. You must be present to win.  It's important to be found in today's social media world; I see it as the equivalent of yesterday's web address.  Can your prospects and clients readily find you on at least one social media platform?
2. Most people want to get engaged before they get married.  Engagement is essential in this digital marketplace.  Getting in the game and connecting to others is a way to build virtual bridges and deepen trust with your prospects.  Potential buyers scope us out before we meet and once we meet can readily stay in touch through social media.  This is not a place to be salesy and overbearing.  Letting people get to know you first gives opportunity for them to become more familiar with your expertise and the value you have to offer them
3. Go where your people are and spend most of your time there.  Though I encourage prospects and clients to be found on multiple platforms, the truth is we can't be in all these places at one time.  Even Hootsuite® can't take the place of personally showing up in real time and connecting with people.  So find out where most of your potential clients are likely to spend their time and make sure that you show up there.
4. Share knowledge and tips, insights and valuable information but also be real and relatable.  Look back over your posts and check the numbers.  You'll find that some of your greatest response came from your greatest authenticity and accessibility. So make it a point to mix it up.  Share relevant information as well as inspiration, wisdom and humor.  People will not only be encouraged but may likely pass your post along by sharing it with others and that helps your posts go viral.
5. Golden Rule. Like, comment, and share if you want to others to like, comment and share. It's not enough to watch from the sidelines and then wonder why no one likes, comments or shares.  Do for them and their businesses what you want them to do for you and yours.
6. Chat's where it's at. Of course, people don't want to be hounded during their work day with chit chat but they will be grateful if you're available to answer questions or help them talk through work challenges they may be having.  Business relationships started offline can readily and easily take place in real time online through the chat and private messages.  You may start a conversation online that leads to a coffee meeting, strategy session, joint venture opportunity or new client.
7. Make peace with social media as an integral part of your marketing. Even if you don't love it, social media is a major part of the way people connect/cultivate personal and professional relationships.  Since relationships trump everything and are the key to success in business, social media is a marketing must-have. Change your personal settings if you like so you're only found by family & friends but keep the virtual door open for your business so people can find you and like what they find.
TESTIMONIALS
"Donna has been instrumental in helping our businesses.  She has presented workshops to our businesses to help them grow and to give them a little bit of a nudge to get more engaged in their marketing.  It's hard as a small business to put things together and to find the time to do the things to promote themselves and the great work they are doing.  She has helped to set them on the right path and given them the tools to take manageable bite size pieces out of marketing.  I come here (events) to get the same things to help promote what we do for the businesses, so she helps me in my soul to do that as well as working with our businesses.  It's been a great partnership so far and we look forward to more to come." – Aimee Lala Mulligan. Cornerstone West/Westside Grows Together
"I'm a big fan and advocate of 3E Marketing.  They are a great team of talented individuals that will definitely help you get your company to the next level.  Their seminars and workshops are so incredibly informative and also make for a great networking, a great group of people when you come out.  I would definitely recommend that you speak with 3E Marketing regarding your social media needs and your marketing needs and I am very confident you'll be very satisfied." – Ken Evans, Delaware State Chamber of Commerce
"3E Marketing Solutions is helping us with events marketing and registration and marketing in general. To just know that I don't have to worry about that on a day to day basis, that I don't have to be on top of what needs to be done next.   All I'm getting is an email to approve copy and it's wonderful it's huge, because now I am able to focus on getting my organization to the next level rather than being stuck in the dregs of the day to day work."  – Rebecca Faber, World Trade Center-Delaware
"When working with 3E Marketing, what I found is there are things that I just don't have to worry about.  I was away in Arizona in June and there was an event that needed to be handled and I loved that I could go on vacation and simply be in contact with the team and they could handle those things.  I knew I had made one of the best (business) choices when something was happening and I didn't have to take care of it!"  – Beth Keil, Hypnosis Services of Delaware
Donna Duffy is a dynamic entrepreneur and visionary who co-owns 3E Marketing Solutions whose talent for creative inspiration empowers, motivates and educates others. Donna's mission is to educate, equip and engage small business owners and organizations with affordable marketing strategies and solutions through workshops, coaching/consulting, implementation and events.  She embraces grassroots methodology, getting down in the trenches to meet business owners where they are and gains her greatest pleasure from the development of others.
Marketing Strategies • Workshops • Strategy Sessions
Coaching • Consulting • Implementation • Events
302.268.6234 
1201 N Orange Street  |  Suite 7313  |  Wilmington, DE 19801