Physical Therapist Or A Chiropractor?
|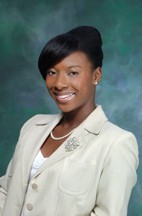 All Musculoskeletal Pain Is Not Created Equal
By Dr. Aisha Lord Ryan MSPT, DPT, CMTPT
Physical therapy and chiropractic care share many of the same qualities, but each has its own benefits and it's important to know which specialist to see for certain care. They both have been proven to be effective treatments of conditions like lower back pain, neck pain and general muscle & joint injury, but they are not one in the same.
So what's the difference?
Chiropractors primarily focus on the spine and alignments of the joints. Their goal is to make sure the body is balanced. Misalignments and imbalances can lead to disorders that affect the nerves, muscles and organs. Chiropractic is mostly used to treat neuromusculoskeletal complaints.
Physical therapists treat the spine AND their muscle attachments. They aim to restore, maintain and improve function & movement to ensure optimal quality of life. Physical therapy patients range from athletes (of all ages) to the working class and the elderly — as they also help address orthopedic problems like osteoporosis or neurological problems due to stroke and Parkinson's disease.
Which should I choose?
If movement has already been lost and has become painful, chiropractors are effective with restoring function to your spine. Through realigning the vertebrae in your spine, tension is released in the muscle allowing the brain to communicate better with your body, thereby promoting better movement, balance and nerve function. Chiropractors emphasize spinal manipulation and keep you coming back for maintenance.
Physical therapists emphasize independence and return to function with activities (i.e. walking, stair climbing, and getting into and out of a car or chair) throughout your life. This is achieved through evaluation of acute and chronic pain conditions then incorporating mobilization and treatment of soft tissue and joints which restore natural motion. They are very effective when your movement and function are affected by aging, injury, disease or environmental factors (i.e. work or auto accidents). This treatment is also ideal for rehabilitative exercise before and after surgery.
Is one better than the other?
Physical therapy and chiropractic care have similar end goals: to alleviate tension & pain, and restore mobility without drugs or surgery. However, if you're looking for a more comprehensive approach to care, physical therapy is a better option. The scope of technique of a physical therapist goes beyond alignments and adjustments of the spine, to include mobilization of the spine and joints, re-education of muscle function, dry needling, endurance training and focus on return to sport or recreational activities. In many cases, with physical therapy, no surgery or long-term medication is needed.
Choose wisely.
Unfortunately, in some cases, opting for the wrong specialist can worsen an injury or cause a new one. This is particularly true of a chiropractor who focuses more on skeletal manipulation than any other technique, as some patients do not respond well to these techniques.
Diagnostic testing is typically key to ensuring the appropriate method of treatment, however, oftentimes physicians will refer a patient to physical therapy for treatment prior to ordering any tests. Many insurance plans allow patients to visit a physical therapist without having to see their physician first.
The wrong choice can lead to endless amounts of back adjustments at worst or a lifetime of improved overall well-being at best.
Dr. Aisha Lord Ryan, MSPT, DPT, CMTPT is the founding director of ALL Therapy with practices in Middletown, Delaware and Washington, DC. Specializing in orthopaedics, dance and sports-related injuries, Dr. Ryan is one of a handful of Delaware therapists certified to treat chronic pain with Dry Needling. Dr. Ryan holds Master's and Doctorate degrees in Physical Therapy from Columbia University and a Bachelor's of Science in Exercise and Sports Science from the University of Delaware. Dr. Ryan is a member of The American Physical Therapy Association (APTA), the International Association of Dance Medicine & Science (IADMS) and Delta Sigma Theta Sorority, Incorporated.
A trained dancer, Dr. Ryan takes great pleasure in merging her educational training and experience to provide personalized rehabilitation to patients. She provides on-site care to performers at The John F. Kennedy Center for the Performing Arts, and is a frequent speaker at seminars and workshops on injury prevention & rehabilitation for dance, sports and senior adult populations.
You don't have to live in pain.

To make an appointment or book Dr. Ryan for a workshop or seminar, contact our office today at (302) 376-5578.
"I am truly satisfied with the courtesy, patience extended at all times by therapists and staff. I would gladly return to ALL Therapy for treatment if/when necessary." ~ E. Stephenson
"Thank you for your assistance in helping me heal; and accommodating my crazy business start-up schedule." ~ K. Terrell
"Always a great experience! ALL Therapy is welcoming. My body is healing, stronger, and feels a lot better!" ~ A. Odom
"I had a great experience; challenging but appropriate. The staff is professional and congenial. They are very pleasant to work with. You can tell they care about your wellness." ~ D. Jones
"My experience with ALL Therapy has been a very exhilarating and prosperous one. I can't think of any place else I would want to get therapy. The complete staff are absolutely wonderful!" ~ W. Wall