People in Profile
|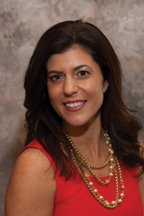 Emily K. Saks, M.D., MSCE
Emily Saks, M.D., is dedicated to restoring women's quality of life.  She is a Urogynecologist at Christiana Care's Center for Urogynecology and Pelvic Surgery. She is devoted to helping women with pelvic floor disorders such as urinary and fecal incontinence, or vaginal prolapse, dropping of the vagina, bladder or uterus.
Growing up in Central New Jersey, Dr. Saks attended Rutgers College and UMDNJ Robert Wood Johnson School of Medicine before accepting a fellowship in Female Pelvic Medicine and Reconstructive Surgery at the Hospital of the University of Pennsylvania.  She chose her specialty because of her desire to make a difference for women, each and every day. She often reminds patients that incontinence and other pelvic floor conditions are common and can almost always be treated. "Women shouldn't be afraid to ask for help."
An accomplished researcher, she earned a Master of Science in Clinical Epidemiology, the study of the causes, distribution and control of disease in populations.  Her research on urinary incontinence was supported by a grant from the National Institutes of Health.
Dr. Saks, a mother of two, was a Division I Academic All-American Field Hockey player and is an avid runner. She enjoys traveling, most recently visiting Vietnam and Thailand. She traveled to Eritrea, Africa to volunteer her expertise and perform surgeries to repair fistulas.  These devastating injuries suffered by young women during childbirth leave them unable to control bodily waste functions.
Practicing medicine enables her to fulfill two passions: her fascination with science and the joy of working with women one-on-one.  "Patients tell me they feel as if they have gotten their lives back," she says. "Women don't have to suffer in silence. We are here to help restore their quality of life."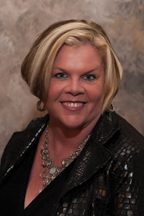 Deb Malek
Deb Malek is the Chef and creative entrepreneur behind the new and happening Centurian Café' and Giftshop in the Abby medical center. She has put together years of culinary experience and an extensive interior design background in order to introduce the "Home Made" environment that can be felt on every visit to the Centurian Café.
Introducing a combination of comfort foods and creative new recipes has helped Centurian Café' leave a tastefully delicious and lasting first impression on the Newark Delaware area. The café offers a medley of original gift ideas just in time for the holidays alongside with a flavorful home cooked meal type atmosphere.
Having been born and raised in the area Deb is a familiar face that has created the flavors and concepts behind each and every dish on the menu at Centurian Café'. Her works in nonprofit organizations throughout the Delaware valley are a testament to her hard working and never give up spirit. This resume' speaks volumes through her volunteer work and time she has dedicated to organizing and conducting multiple charity events for the National Diabetes association.
The attention to detail that goes into every meal served at Centurian Café is like no other and comes with a satisfaction guarantee. So for an experience that's unique and unlike anything else please come visit Deb and enjoy a creative flavorful dish today: looking forward to seeing you soon!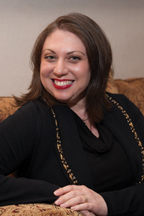 Dana L. Reynolds, Esq.
Dana L. Reynolds, Esq., was raised in the Brandywine Hundred section of North Wilmington, is a graduate of Concord High School, and is the founder and managing attorney at the Law Offices of Dana L. Reynolds, LLC, located in historic Trolley Square in Wilmington, Delaware.  She focuses her practice on family law and criminal defense and is one of a small number of attorneys in Delaware working and frequently lecturing in the cutting-edge area of assisted reproductive technology (ART) law.
Ms. Reynolds is a skilled legal practitioner and advocate, providing individualized counseling to clients with highly personal and family-centered challenges and goals. She advises and represents clients in matters of divorce with property division and alimony, child custody and support, adoption, termination of parental rights, guardianship, protection from abuse, and parentage matters. She is also a talented negotiator and experienced drafter of settlement and release agreements, separation and prenuptial agreements, egg and embryo donation agreements and gestational surrogacy agreements.
In addition, Ms. Reynolds brings her strong litigation and negotiation skill sets to the criminal defense arena while protecting her client's constitutional and due process rights.   She represents both adults and juveniles charged with traffic violations, misdemeanors and felony offenses.
Dana L. Reynolds earned a B.S. Degree from Cornell University and a J.D. Degree from Widener University School of Law in Wilmington, DE.  She is a former law clerk to Chief Judge Chandlee Johnson Kuhn of the Family Court of Delaware and Senior Judge Jane R. Roth of the Third Circuit Court of Appeals.  Ms. Reynolds was also an associate at Delaware's largest law firm, Richards, Layton & Finger, P.A.
Ms. Reynolds is admitted to practice before all State and Federal Courts in Delaware and the Third Circuit Court of Appeals.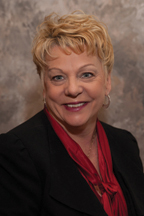 Debbie Esslinger
Opening Bare Essentials in 1998 was a life changing decision. It has given me the opportunity to be an independent business owner, calling my own shots and helping women look and feel their best.  When I relocated from California to Delaware, I wanted to start my own business but had not decided what type of endeavor would be right for me.  I had a background in sales and marketing having worked for The Coca-Cola Company and as a Director of Sales for a large hotel chain.  These corporate positions gave me the financial background and business experience needed for success.
Two months after moving to Delaware and while working for a local dress shop, I discovered that women were desperately seeking a place where they could purchase bras and other undergarments and receive professional recommendations. Bare Essentials was my life's AH-HA moment!  This was the business I was meant to open.
Long before Oprah "discovered" how important bra fitting was, I had already been in business for several years.  More importantly, because she highlighted and endorsed professional bra consultations, it became a national phenomenon and women began to flock to my shop. I was ready with the one-on-one personal attention that so many women needed.  I now employee 7 bra consultants and I am celebrating my 15th year in business.  We've taken bra fitting to a whole new level!  I am extremely proud of that fact!
On a personal note, I enjoy being the mother of four children and my husband has always been supportive providing me with encouragement and a strong shoulder to lean upon.  He shares his business savvy with me and has been an intricate part of the success of the company.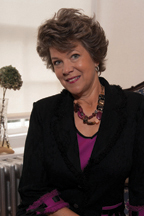 Jane Warren Strobel
Jane is a born and raised native Delawarean, a lifelong north Wilmington resident, a family leader, and a long time successful businesswoman deeply rooted and involved in her community
Growing up in Claymont gave Jane a strong sense of family and community and a love for locally-owned businesses.  After University of Delaware and a short stint working for a department store, she returned to her roots.  Combining her "passion for fashion" and her love for locally-owned business, Jane and her sister Janice blended their talents and opened Lady's Image on Concord Pike – 33 years ago.  Jane's life journey, personally and professionally, have been interwoven ever since.
Shortly after opening Lady's Image, Jane met the love of her life Brad.  A few years later, their children Tara and Tyler were born.  In their early years, they came to work with Jane, and customers would stop in regularly to shop and see the children; the children loved it!
Over the years, Lady's Image has thrived, winning "Best of Delaware" accolades for over 17 years in categories including casual, career, evening, and accessories.  The store actively participates in numerous community fundraising events, including fashion shows at women's and cancer awareness groups, churches, colleges, high schools, and American Heart Association.  Per Jane:  "when you are fortunate enough to be raised in a community such as ours, you become personally and professionally involved in so many lives, and it allows you to reach out and help on so many levels."
Jane's professional style is "teamwork", "the glass is always half FULL", and every customer is a unique individual. Jane's greatest joy is when a customer says: "You changed my life, you gave me the self-confidence to go out and conquer the world".
Stop in and meet the Lady's Image team: 3910 Concord Pike, Wilmington, 19803.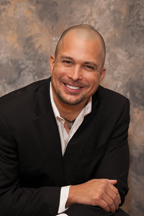 Joe White
Long before the increase in popularity of life coaching, Joe White was coaching individuals to break free from their limiting beliefs and fears and to transform their lives. Joe is driven by his passion and his mission to help others. His passion and mission was inspired from his own life experiences. It was almost 19 years ago when Joe overcame a near fatal drug addiction and alcoholism to reclaim his life and set his life on a new path. This new path led Joe to open Get Life Coaching in his basement in Delaware in 1999. From there, Joe and his dedicated team have grown Get Life Coaching result by result. They have built their reputation on being able to get lasting results with clients when other methods have failed.
Today, Joe has worked with thousands of individuals and businesses in areas of emotional balance, relationships, health, financial, and business. He has coached everyone from top Delaware business owners to couples on the brink of divorce. Joe conducts seminars ranging from Life Coaching Certification courses to Firewalking.
The results of Joe's work has been studied and documented in two PhD. research projects in which one study won Best of Conference at an academic conference in Nashville, Tennessee and the other was turned into an academic book available on Amazon. Joe is currently 2012 New Castle County Chamber of Commerce's Entrepreneur of the Year and former 2008 Entrepreneur Advocate of the Year.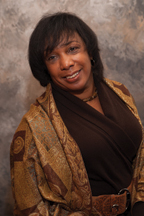 Valerie Brown-Baul, MBA
Valerie Brown-Baul is a Senior Consultant and Multi-Media Marketing Professional with expertise in Social Media Marketing.  She is a highly effective strategic thinker with over twenty years of leadership experience in the Telecommunications, Education, Non-Profit and Financial Services industries. Valerie's passions include marketing coaching and integrating multi-media technology and marketing. She enjoys teaching and has been teaching as an adjunct faculty member at Wilmington University for the past 7 years. She develops and teaches courses in Social Media Marketing, E-commerce, and Marketing Management.
Mrs. Brown-Baul is also an author, dynamic speaker and licensed minister at Word of Faith Christian Center.  Her passion is to empower adults and youth to understand who they truly are, empowering them to walk in their purpose, using their God-given gifts and talents to serve the world. She gives back to the community through her non-profit Spiritual Path Alliance (SPA) and IAM…Leadership & Training Institute. She encourages leaders to form strategic alliances and to be led by the Spirit of Love in everyday decision making.  "SOULutions" is her first published work and The "I AM…" Way is her most current.
Her diverse experience has allowed her to make a positive impact in many organizations including Christina School District, Delaware Department of Education, AT&T, Verizon, Dow Jones and Company/ The Wall Street Journal.   Specifically, Valerie has developed and implemented marketing plans for AT&T, Verizon, small businesses, non-profits, schools, political campaigns and community development organizations.
Mrs. Brown-Baul holds an MBA in Marketing from Fairleigh Dickinson University and a BA in Business/Management Information Systems from St. Leo College of Florida.
She was born and raised in Montclair, NJ and currently resides in Bear, Delaware with her husband Charles Baul.  Valerie has 3 children Christina, Earl and Miyah, and two grandsons. She encourages her family to be all God created them to be!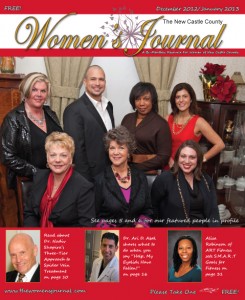 On The Cover… This issue, our People In Profile cover was shot on location for New Castle County at the lovely Blue Hen Bed and Breakfast which is located in Newark, Delaware in an area historically known as "The Wedge". For more information call Amy at 302-218-8713.
As always we are extremely grateful to the men and women that participate in our photo shoots.  Hair and makeup were provided in New Castle by J. Christian Hair Salon, an award-winning, upscale salon located at 7465 Lancaster Pike, Hockessin, DE, for more information call 302-325-2306.
Roy McDowell of Royal Photography provided all photography work.  Royal Photography is located at 3646 Silverside Rd., Wilmington, DE  19810, for more information call 302-478-1809.  Without all of these wonderful people none of our photo shoots would be possible.  Thank you for your hard work and dedication.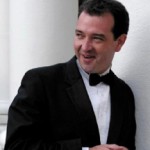 Roy McDowell
Royal Photography's owner, Roy McDowell, brings a wealth of experience, both creative and business, along with an unmatched ability to put people at ease, to every occasion he photographs.Over the past 18 years, Roy McDowell has captured "that" moment for more than 300 brides and grooms and preserved high school memories too numerous to count. Such exposure has led Roy to become one of the most recognizable photographers in Delaware. He creates a lasting impression, not only of an event, but of himself. The pride, precision, and passion he exudes has compelled brides-to-be to track down, "the photographer who took their senior portrait years before". Roy exhibits this same commitment and customer service when working with the many schools and businesses with whom he's managed contracts. "The consumer drives the product I provide; not the other way around". With the help and support of family, friends, and business associates, Roy McDowell strives to achieve his goal of providing an unforgettable experience with superior photographs, exceptional customer focus, and lasting relationships.
Roy McDowell
Owner of Royal Photography
302 438 1308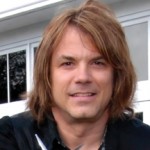 J. Christian
J. Christian is a Master Artist with more than 30 years experience in the beauty industry. Together with his wife Marcy, they own and operate J. Christian Studio, an upscale salon located in Hockessin, DE.  As an International Platform Artist and Master Educator for Sexy Hair Concepts, J. Christian travels here and abroad teaching other Stylists about hair fashion. He regularly teaches at the Institute of Courage, a hair academy established by Michael O'Rourke, founder of Sexy Hair Concepts located in the Topanga Canyon just outside Los Angeles as well as at the Paul Mitchell School in Delaware.
J. Christian, Owner of J. Christian Studio
7465 Lancaster Pike,
Hockessin, DE
302 235 2306
Our Photoshoot Location…