Orthodontics: Rethinking Your Future In 2018 . . . And Beyond!
|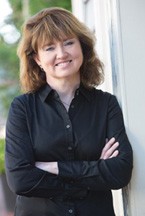 By Dr. Stephanie Steckel
A healthy bite and a good looking smile are as important at age 60 as they are at age 16. Even though adults are no longer growing, they can also enjoy improvements that come from orthodontic treatment. Healthy teeth can be moved at any age.
Some teeth conditions are "urgent" and are better corrected sooner such as:
Difficulty chewing, biting your cheek, clenching, speech difficulties, and protruding teeth.
Other teeth conditions are "important" to correct such as:
Crowded teeth, extra teeth, gapped teeth, early loss of teeth, and esthetic concerns.
Also, consider your motivation and desire for a beautiful smile.
At Orthodontics on Silverlake in Dover, DE- now part of Alpine and Rafetto Orthodontics – (OSL/ARO) we plan your treatment with your input.
We believe in realistic plans, encourage you at every step, and we provide the value you're looking for to finish your plan, on schedule.
At OSL/ARO we go beyond to make sure your experience and results are fantastic.
1. What do you want to change?
2. Are your gums in good shape? Are your teeth cavity-free?
And, importantly:
3. Are you ready to make the lifestyle changes needed to ensure the outcome you desire?
In 2018, there are a variety of orthodontic "braces" (clear and metal and removable), thanks to the ongoing research in orthodontics. Ask us and we'll show you what is possible!
Dr. Stephanie Steckel is a diplomat of the American Board of Orthodontics, and started her Dover orthodontic practice in 1995. She is a graduate of UCLA School of Dentistry, and she completed her postdoctoral specialty education at the Georgia Health Sciences University in Augusta, Georgia. At Orthodontics on Silver Lake (OSL) in Dover, she and her OSL team provide excellent orthodontic experiences and results for her patients. The science behind orthodontic treatment continues to evolve, in many cases resulting in greater comfort and predictability for our patients. Dr. Steckel's experience as a general dentist prior to specializing means more coordinated care with your family dentist. Our OSL team is also proud to support the local community in numerous educational, sports and volunteer activities.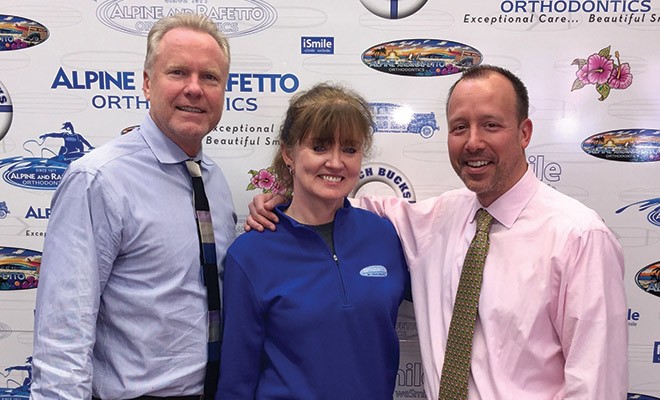 We are excited to announce OSL is now a part of Alpine and Rafetto Orthodontics (ARO)! These amazing doctors are working together to create healthy bites and beautiful lasting smiles. Our patients will continue to see Dr. Steckel along with Dr. Rafetto and Dr. Fiss at our Silver Lake location. The ARO Team now has 3 practices in 3 locations to provide more access and coverage. We are confident you'll enjoy meeting Dr. Rafetto and Dr. Fiss. #OSLsmiles #ARO www.beachbraces.com
Call us today at 302-672-7776 
or go to doverorthodontics.com