Nursing Homes, Medicaid And Funerals. Are They Related?
|
As we get older, many of us will become aware
of the high cost of nursing home care.
Some families have experienced the harsh reality of depleting almost every penny of savings and converting every asset to cash to pay for ever-increasing nursing home costs. The good news is that when people live longer than their savings last, Medicaid will generally step in to assist. Medicaid funds allow an individual to keep their much-needed nursing home and medical care, but only after the individual has exhausted all other personal assets.
The bad news is that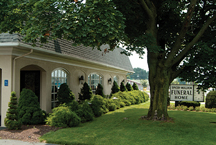 most people aren't aware
that Medicaid will allow money for
funeral expenses to be put aside ahead of time,
before all of a given individual's assets are depleted. Putting money aside this way, for future funeral costs, is known as a creating an "irrevocable agreement." The agreement is that the money will only be used for funeral expenses and cannot be used for any other purpose. In this way, Medicaid no longer considers that money to be an asset and can continue granting benefits to the person in need.
Making an irrevocable agreement is a simple matter
of speaking to your local funeral director.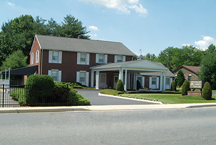 A funeral director can help prepare documents that will allow funeral funds to be reserved for the future.  In some cases, the funeral director can offer a funding vehicle that provides certain guarantees about offsetting increasing funeral costs over time.
In addition to assisting with Medicaid, a funeral director can also provide advice about Veterans or Social Security burial benefits and insurance issues related to funeral planning, as well as information about traditional and cremation services.
A funeral is a celebration of life and should reflect an individual's wishes.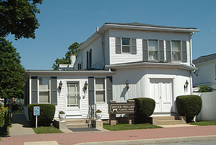 By arranging, and perhaps funding, a funeral in advance, an individual can make theses wishes known to the family and relieve stress at a very difficult time.
William E. King is a funeral director at Spicer-Mullikin Funeral Homes. Bill is the Advanced Planning Manager and has 20 years of experience in the funeral industry. He received a BA from Loyola College Baltimore and later a Mortuary Science degree from the Community College of Baltimore County, Catonsville.