Next:designing for Generation X
|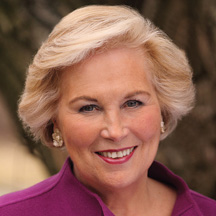 By Rita Wilkins
Who is this Gen-X-er?
What do they value?
What are their preferences?
What are their buying patterns?
We will be challenged to constantly stay abreast of the newest technology, products, and materials, providing new and different design services drawing upon our practical and professional knowledge and experience to deliver inspired design solutions for an increasingly connected and mobile generation.
Ahuge demographic shift that is destined to shape our country's landscape as much as their "boomer" parents' generation did is the Generation X (born between 1965-1981), first time homebuyer. With the deep recession behind us, Gen- X will likely be a large driver of our housing market in the next 5-10 years.
As a designer it is imperative that we continually assess trends to anticipate the needs of our clients. Our clients expect us to look ahead and stay informed about changes that will affect our relationship to the interior spaces in which we live and work.
Designing for this quickly evolving "Gen-X-er" we need to immerse ourselves into their world to understand how to design for their "wants, needs, and wish list" in their design aesthetic and lifestyle.
In many ways, this brings design to a new level – where design and technology not only intersect, but are fully integrated.
Characteristics of the Generation X Consumer
Value Conscious
Influenced by the recession, having less disposable income, Gen X is value conscious.They want their home to multi-task as hard as its owners do. Value does not necessarily mean inexpensive. Budget conscious Gen-X-ers will invest more in what matters to them (e.g., high end countertops, backsplash or lighting) and cut back on areas that are not as important.
Rooms need to be flexible and adaptable for use as a home office, nursery, guest room or even roommate.
Spaces need to be integrated to max out function while still being comfortable, timeless and  high quality (e.g., kitchen/breakfast room/gathering  area become one space).
Well-informed
Before making a purchase they gather information from the internet, social media, HGTV, home networks, and their friends.
They do their homework before buying, know how much things cost, and have a clear budget in mind.
They do extensive research about the materials and products capable of saving them time, money and maintainance.
Tech Savvy
There truly is an app for anything! In
addition to being well informed, they   are  also self  empowered with cutting edge technology tools that measure, photo, create floor plans, and even produce 3-D drawings.
Frequently, Gen-X-ers come to the first meeting with a designer with preliminary design concepts.
Unlike their parents, Gen-X-ers embrace technology and are comfortable and confident with digital options (e.g., digital showers, touch faucets).
Practical and Efficient
Workspaces that provide minimal clutter, maxi-mum storage and high efficiency is important while still getting the most value per square foot for their home.
Cost conscious and value driven, they prefer design that is timeless. So they buy quality that will last.
Products easy to care for with low maintenance are important.
Personalization/Customization
They want to make a statement (e.g., 1950's retro chair/ a mural/ or unique accessories) and create a "designer look" with close attention to detail.
Rita Wilkins is the president and principal designer and project manager of Design Services, Ltd. Her approach to design is both aesthetic and business-like. She is a highly effective "hands-on" designer with extensive knowledge and expertise in residential, dental, medical, and commercial interiors. A graduate of University of Rhode Island, Rita attended Rhode Island School of Design and the University of North Carolina. She has been published in a variety of national publications and has received numerous design awards.
Design Services Ltd
1403 Silverside Professional Park
Wilmington, DE 19810
302-475-5663
www.dsltdonline.com