New Year Resolutions Get Healthy • Detox • Add Nutritional Supplements
|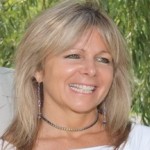 By Lisa Torbert – MS, CADC, Owner, Massage Therapist, QRA Practitioner, Yoga Instructor, pH Testing, Nutritional Healing
Shop our selection of affordable supplements by category: Women's Health, Means Health, Energy, Weight Management, Sleep, Children's Health, Dogs and Cats, Digestion…… to find what you're looking for. We're committed to your health and to providing you with quality nutritional supplements, offering educational information for all products. All of our supplements are whole food sources of vitamins and minerals. Supplements can offer dietary support by providing essential nutrients where your diet may be lacking. Improve immune function, cardio, brain, bone and joint health, sleep, mood and more.
• Hypnosis for Weight Loss – $90
• Colon Hydroptherapy – $120
• Exterior Detox – $90
• Supplements for Weight Loss (Fat stat, Green tea, Max B, Adaptogen) Diet Program & Supplement Testing – $75
Exterior Detoxing Now Available
• Quantum-state "mud" packs that contain unheated volcanic clay, peat magma, Indian shilajit
• Promotes cleansing and bio-energetic flow
• Initiates the "thermal effect"; a deep intrinsic cleansing effect
• Detox operation sites, colon, interference sites, organs,  Allergy sites and sinus
• Heal and reduce inflammation Relax and detox in our sauna, then mud is applied to selected site, finish with a detox foot bath
Do You Suffer From:
Low Energy, Trouble Sleeping, Sore throats, Sinus Trouble, Depression, Fluid and Swelling in your legs,  Hormonal Imbalance, Chronic Fatigue Syndrome, Adrenal Fatigue, Ear infections, Crones, Rashes, Nail Fungus, Dry skin, Fibromyalgia, Heartburn, Indigestion, Gas & Bloating.
Quantum reflex Analysis (QRA) is here at Heathers… performed by Lisa Torbert (CADC, MS). It is a unique, highly effective testing of the bio-energetic status of the body's key organs and glands. It uses a university proven muscle testing technique of medically accepted reflex points. QRA can quickly pinpoint problem areas to determine the precise nutrients and exact amounts needed to rapidly restore your energy and dramatically improve your health.  QRA has the ability to identify and eliminate the "root of the problem". The practitioners use specific testing techniques to identify hidden infections that may be causing ill health from interference sites from traumas, surgeries, improper eating habits, stress, etc. Your body will actually pick the supplements it needs to restore your health. QRA has helped millions of people heal from many types of diseases.
So What do I Need to Do?
You will need to make an appointment for this two hour testing/evaluation. Your first morning urine is required for the pH testing. The cost is $75.00, which includes your QRA testing, pH testing, and dietary education. You will receive a copy of your diet and supplement suggestions.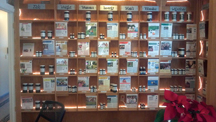 Heather's Holistic Health and Dr. Schellinger announce the opening of their new Supplement and Vitamin store.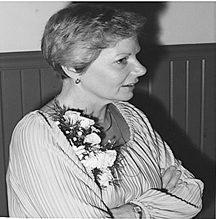 Who Is Heather?
Heather Torbert is Lisa Heather Torbert's mom.  She died at the age of 66 from diabetes.  Mom's life was not easy, as she became addicted to drugs and alcohol in her twenties.  She also suffered from depression most of her life.  At the age of 40, she finally was able to "kick the habit" forever.  However, she substituted into some very unhealthy "other addictions" such as smoking, caffeine, and food addictions (chocolate, sugar and carbohydrates), which eventually lead to her death.  This center is dedicated to my mom, Heather, my best friend and special angel.  Because of her, we here at Heather's are able to offer a touch of heaven to everyone that visits our center.