New Year. New Driving Rules.
|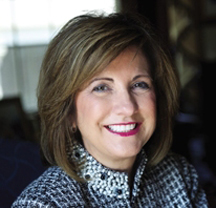 By: Susan D'Alonzo Ament
In an effort to minimize distractions like text messaging and checking email, Delaware recently passed legislation banning the use of cell phones while driving. Cell phones have become a major contributor to car accidents and near misses, taking hands and eyes off the road. This legislation makes our state the 8th in the country to ban cell phone use while driving, and 30th to prohibit texting and internet browsing.
Why is this bill so important?
Simply put, it offers all drivers peace of mind. Restricting cell phone use to reporting emergencies brings the focus back to driving. We've all done it at some point or another, responded to an important email or a quick text, but it's important to consider the risk of being distracted even for a moment while driving. We've also been on the other side of the situation, having to swerve out of harm's way while another driver is busy texting.
It only takes a moment to lose control of a vehicle, and the results can be devastating.
Put safety first, and make one of your New Year's resolutions to be a more alert driver.  Simple changes to your traveling telephone habit will allow you to be in compliance with the new law without giving up your phone altogether. Here are a few tips to get you in the safe driver mind-set:
Quit Cold-Turkey:
Giving up cell phone use while driving is the easiest way to avoid contributing to the dangers of the road. Make your car a no-talk zone, and try to make calls at home or when parked whenever possible. Put your telephone out of reach or conceal it until you arrive at your destination.
Go Hands-Free:
Under the new bill, drivers can dial or turn on hands-free devices, but may not have phones in their hands. There are a variety of product choices designed to keep drivers safe while allowing access to mobile calling features. Some products are dual-use units, like GPS navigation systems with built-in Bluetooth. As they have gained popularity, hands-free options have become more affordable and designed to meet a variety of needs.
Take a Message:
If you are in a challenging driving situation, let your phone go to voicemail. Stay focused on the situation and don't add any unnecessary stress. The message will be there later, so there's no need to risk your safety over an inopportune call.
Please take safety into consideration when making a call from your car. If possible, avoid unnecessary calls, rely on your voicemail system and consider getting a hands-free device. After all, while cell phones are a valuable tool for staying connected, they can cause serious distractions while driving. These are just some of the options to make driving resolutions a reality.
It's not just about the law, it's about safety—yours as much as others on the road.
The New Year gives us the chance to make changes that make the world a little better for all of us.
Susan D'Alonzo Ament is a partner with Morris James LLP and has practiced for 25 years representing personal injury victims. Over the years, Mrs. Ament has found that some women don't understand the crucial need to have adequate automobile insurance coverage in the event of a serious accident. Susan Ament educates women on these needs every day in her practice and in seminars that she presents throughout the year.
www.MorrisJamesPersonalInjuryLawyers.com