New at Lady's Image In 2011!
|
Lady's Image has been fabulous since 1979. It is almost 32 years since sisters Janice and Jane opened their Lady's Image Fashions in North Wilmington.
The sisters still embrace their original philosophy 32 years later:
"To give you the service, attention and selection you deserve."
Many of our customers have watched our children grow up as we have watched their Children grow up. Those children are now Lady's Image customers. WOW, It is amazing that we have served three generations of customers within the same family. It is always a wonderful occasion when the event is the wedding of that child. We enjoy the happy occasion as we dress and accessorize the bride, mothers, grandmothers, special attendants and guests. It truly becomes a family affair with lots of laughing and "happy" tears.
Occasion clothing and accessories have always been a foundation of Lady's Image. In 1999, on our 20th anniversary, we decided to double our store size to accommodate our customers' needs. Those who have been with us since then – remember the dust?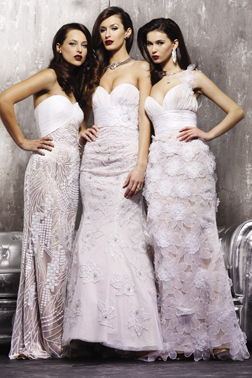 In addition to our occasion department, we also offer casual and business attire.
We carry sizes 2 thru 24 and offer unique fashions and unusual accessories for ladies of all ages, shapes and sizes for all of life's occasions. Ladies wander into the store on Thursday to purchase and ensemble for that Saturday's event.
They say, "I know I will always find something unique and perfect at Lady's Image."
Lady's Image is not a cookie-cutter store that follows trends blindly. We want to be on trend yet still individual for our perceptive customers. Janice and Jane are hometown girls, born and raised in North Wilmington – original Delawareans. Jane lives in North Wilmington with her family – 5 minutes from the store. Janice lives close by in Hockessin with her family – 16 minutes from the store. Local roots have given the girls that "Something extra" when it comes to advising customers on local traditions such as Point-to-Point.
Whatever your occasion, whether you need and entire wardrobe or an item, our friendly, knowledgeable staff look forward to helping. Many of our ladies call ahead to tell us what they are looking for. When they arrive they find we have pulled together outfits and items from our selection of seasonal MUST-HAVES. We know your time is valuable so we encourage you to call ahead so we can make your shopping FUN and SIMPLE.
Readers of Delaware Today Magazine have voted us Best of Delaware 14 years running:
Best of Delaware for Occasion Fashions. Best of Delaware for Business Attire, and Best of Delaware for Casual Clothing. We thank Delaware Today and their readers for this awesome recognition. Swing in and get to know us.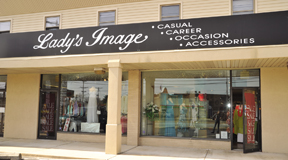 Our goal these 32 years is to exceed our customers' expectations in providing unique fashions, unusual accessories and the very best of service. Janice and Jane still love what they do. "Blue jeans to black-tie, we have a look for you to LOVE…," they say with smiles.
Come; experience Lady's Image for yourself….