My Caterer Ruined My Reception
|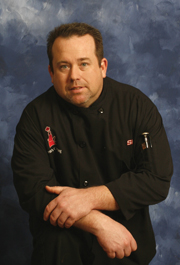 By "Sherm"
Being in this business as long as I have, I've heard my share of horror stories about caterers cutting corners, later charging hidden costs, or staff clashing with location staff.
This business is incredibly competitive and believe me caterers are counting on your limited knowledge of exactly how we operate. Let me lift the napkin for you.
Fresh vs. Frozen ~ ALWAYS taste test your menu. You may pay a small fee for the opportunity, but better to find out now whether the chicken breast you've chosen will be fresh or thawed. Believe me, they taste different. Just because someone you know liked the food a year ago, doesn't mean the same chef is still working at that establishment. This is your special day you should like the food they are serving.
Chinet vs. China ~ Does it really make a difference? Not if you have a great caterer! If guests are going to remember something it's not going to be your china pattern, it will be the rubbery chicken! Review your catering package closely and if you're on a budget, this is where you can afford to skimp. A well connected and knowledgeable caterer has access to plastic ware and plates that look just like china and at half the cost of the real thing.
Have It Your Way ~ This is your special day, so make sure you get what you want. You should interview companies until you find one that agrees to personalize your menu. With food allergies these days, there are so many dietary needs to consider. A good caterer will accommodate all your needs. Consider children attending the reception, will your caterer provide child-friendly options. PBJ and Filet? Why not?
Location, Location, Location; is not just for Real Estate ~
More than likely you've often dreamt of your wedding day way before your thoughts turned to selecting a caterer. The setting is important from many aspects; the décor and accessibility and can they accommodate all your guests. It is important to consider whether your caterer can accommodate your every need on-site (whether an indoor or outdoor wedding) but, MORE IMPORTANTLY, you need to learn about whether your caterer has a good relationship with the location. The last thing you need the day of the wedding is conflict between the reception site and your caterer.
The Biggie: Hidden Costs ~
Read your contract closely. Let me say that again READ YOUR CONTACT CLOSELY.  Is gratuity included? Is there a room fee? Are there charges for set-up and/or clean-up? Did you take copious notes during your conversation with the caterer; refer back to those notes before you sign anything. Double check your package, is everything you want included? There may be an up-grade charge for certain items. Remember, no matter how large or small the company they may not remember all the little details that aren't so little to you a year later.
With more than 20 years in the culinary business, "Sherm's" experience runs the gamut from operating small kitchens to fine dining at Harry's Savoy restaurants. He has studied HRIM at Del Tech and the University of Delaware. Sherm and his partner own and operate two very successful cafes with the third venue; The Skyline Grill, Sherm's Catering will be catering events downstairs opening earlier spring in Pike Creek with full catering services.
Testimonials:
"I used Sherm's Catering for my daughter's bridal shower … His service and staff were excellent. The food was wonderful and I received many compliments from my guests especially about his crab dip and homemade chips! The prices were great and there was an abundance of food. I highly recommend him for your next event." ~ Judith Stives;  Bear, DE
"We had Sherm and his group assist us with a fundraiser for March of Dimes. They were wonderfully professional and FUN to work with. There were RAVE reviews from all of our guests on the food. Thank you to all your staff for making our event such a raving success!!" ~  Sue Sokira; Wilmington, DE
"I have used Sherm's catering for multiple events ranging from small office parties to large benefit fundraisers. The prices are the best around and the food is incredible! At every event, we've
received so many compliments about the food!"~  Danielle; Newark, DE
"I will gladly say that I am repeat customer and have been since day one. Excellent food, great customer service and the price is always right. Keep up the good work Sherm and Company!" ~ Mallory Cicchetti; Wilmington, DE
My best to you as you create the perfect wedding!