Mermaid Splash Bliss!
|
You awake and feel you are floating on salty,
Caribbean waters but realize you are
cocooned in a warm, snug wrap.
Your torso and limbs are coated with a thick frosting of moisture-drenching and detoxifying bliss. The smell of ginger lingers through the air. Sweet, angelic voices intermixed with the sound of ocean waves fill the space. Your eyes, nestled under a lavender-scented mask, blink a few times and try to remember where you are ~ how you got here?
"Am I having a really good dream?" you may wonder.
No, sleeping through this experience would be very wrong! Treat yourself to a 90-minute Mermaid Splash Body Treatment from Diane Heck of Mermaid Massage at Kaya Wellness and Yoga Center of Rehoboth Beach, under the Starbucks in the Cultured Pearl Building on Rehoboth Avenue. www.kayawellnesscenter.com
Diane brought her Mermaid Massage
to Kaya in May of this year
and is excited to be part of a
new, growing wellness center.
And as soon as she saw her room, which she's named the "Divine Mermaid Sanctuary", she knew she would be incorporating her love of holistic body treatments. "The enclosed, Vichy shower within the room was my main reason for choosing this particular room," she says. "So many spas make their clients walk down long, cold hallways dressed in ill-fitting robes to shower after a great treatment." By the way, this special shower with two heads and jets spraying water from the next wall is a must-try. You can even add it to a massage.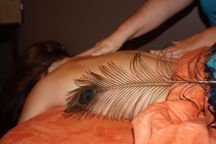 Kaya may be new but Diane is not a beginner
in the field of alternative healing.
A Delaware-native, she grew up in Wilmington and attended Padua Academy and the University of Delaware. Searching for more knowledge, she graduated from the Baltimore School of Massage in 1997 and is a licensed and nationally-certified massage therapist. She is also an esthetician and Reiki master and offers rejuvenating facials and energy work, including Tourmaline Body Therapy which helps the body break down armor to allow us to live more fulfilled lives.  Fertility massage and Cranio Sacral therapy are also client favorites but body treatments hold a special place in her list of services. "They are not just 'fluff and buff' or superficial. They treat the whole body, increase circulation and give people a chance to lay still, meditate, contemplate their lives and regroup," Diane says.
The Mermaid Splash begins with exfoliation. "This incredible ginger scrub is a body's best friend," she says. White and brown sugar buff roughness away while sea salts brighten bodies that were once dull and grey. Olive oil hydrates the driest of skin. And ginger's warming aroma lingers from your toes to your nose.  This scrub is partially removed by hot towels scented in lavender and rosemary.
Clients then have a choice between a detoxifying seaweed gel and a lush, milk and honey moisturizing glaze before being wrapped in plastic sheets, a warming blanket, and then cocooned in a fluffy, blue comforter for about 20 minutes.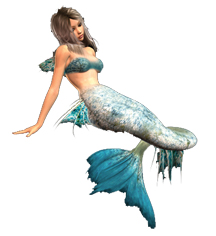 The seaweed gel is the more detoxifying choice with the active ingredient of nutrient-rich Blue-Green Algae. Sea Kelp stimulates the metabolism. Rose hip seed oil rejuvenates and helps heal the skin. All of this in a base of nourishing willow bark, Aloe Vera, vitamin E and lavender oil will leave your body silky soft.  "What I love about this seaweed is you will look like a mermaid but you won't smell like you have been swimming with the fishes," Diane says.
The luscious, milk and honey hydrating wrap is a rich, self-warming balm that melts on contact.
Soothing even the most sensitive skin, this is ultra-moisturizing and protection for skin in need of a big drink. Diane says this treatment is becoming more popular as the weather gets cooler. Once the client emerges refreshed and a bit dazed from the shower, the remaining time, about 25 minutes, is all about massage. Some guests opt to add-on more minutes of bodywork or a half-hour facial to the ritual, she says. "All of my sessions are customized for the needs of the clients."
With the holidays coming, this experience would make a great gift. Gift certificates to Mermaid Massage may be purchased at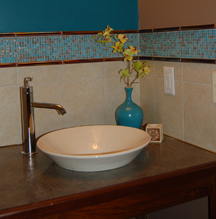 Kaya or on their website. Please do not hesitate to contact Diane by email with any comments or questions – [email protected] . She would love to say hello. For more information or to schedule an appointment,
call 302-227-3450.
Visit us online at
KayaWellnessCenter.com
Testimonials:
Regarding craniosacral therapy ~ "The feeling is like floating on my back in the ocean and the water is moving around either side of my head. By the time it is over, I'm still in a pool of relaxation with water lapping all around me. It is the coolest feeling ever!"     ~Kathy R, Philadelphia, PA
"I have been going to Diane for over 5 years for deep tissue and hot stone massage. It is so much more than that. With music and aromatherapy, Diane creates such a relaxing atmosphere. When she is done, you are thoroughly relaxed both physically and mentally. I have referred many of my friends to Diane and they instantly become repeat clients."     ~Barbara T, Aston, PA
"I've been getting massages from Diane for more than 7 years. I love her quieting grounded energy and peaceful nature and the way that Diane approaches each massage with a caring and a simply magical touch.  Each massage session is catered to my body issues and I always leave feeling peaceful and pain-free. I'm her number one fan!"     ~Denise V, Chicago, IL
Publisher's Note:
Diane is an incredible bodyworker. She combined a body scrub, then a wonderful seaweed wrap, and finally a warm oil massage. It was so relaxing that I fell asleep, and my skin felt like velvet. I can't wait to go again. Thanks, Diane.
Diane E. Heck LMT, NCTMB, LE, Reiki Master. Diane has been facilitating healing through massage & bodywork for over 15 years. Specializing in a combination of cranial sacral therapy, reiki, reflexology & a little bit of magic & intuition, she individualizes each session to be a blissful wave of sensuality and deep stress relief. Fibromyalgia & Fertility sessions are a key part of her practice. Diane also brings relaxing, rejuvenating facials & body treatments to Kaya.