Live Younger Longer!
|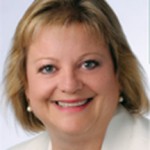 By: Leah Gray
To the individual who believes that how you look, act and feel should not be limited by age,
ASEA is the world's first and only stable and bioactive solution that slows aging at the cellular level through the power of Redox Signaling, allowing you to live younger longer.
What is ASEA? ASEA is trillions of stable, 100% safe, perfectly balanced Redox Signaling molecules suspended in a pristine saline solution – precisely the same molecules that exist in the human body. Redox signaling molecules are created within every cell of the body, and are vital to the immune system and to cellular healing mechanisms. Redox Signaling molecules are so essential to life that without them, you would die within minutes. A proper supply of Redox Signaling molecules enables cellular healing: damaged, dysfunctional cells fading away and healthy, vibrant cells taking over.
The reactive molecules in ASEA are produced by a complex proprietary electrochemical process that reduces and oxidizes the base saline solution, resulting in an equilibrium of several known reactive molecules. These reactive molecules are the same as those that are naturally produced inside of living cells and have been successfully measured over the last 30 years by the use of certain fluorescent dyes that act as indicators. Antioxidants are incapable of fighting free radicals without the help of reactive molecules. ASEA increases the effectiveness of the body's most important natural antioxidants by over 500%, supporting the immune system functions that reduce oxidative stress and repair cellular damage.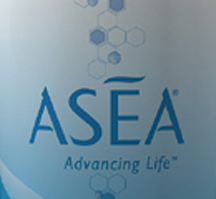 ASEA is the only stable perfectly balanced mixture of reactive molecules that exist outside of the body, and is the single greatest source for nature's anti-aging molecules.
These statements have not been evaluated by the Food and Drug Administration. This product is not intended to diagnose, treat, cure, or prevent any disease.
To learn more, view informative videos at www.leahgray.teamasea.com or call me directly with questions at 302-463-8989.