LED Light Therapy Benefits
|
By Erica Suppa, B.S., L.E.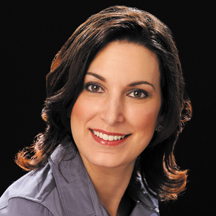 What is it?
LED Light therapy is an advanced technology in the field of skin treatments which is gaining popularity at a rapid pace. Though there are various anti-aging or acne treatments in the market offering the same advantages, this is a very unique form of skin care treatment which gives it an edge over others. Skin care light treatments do not use a UV lamp for the therapy. Professionals use a much more advanced form of technology to treat the skin problems: Light Emitting Diodes.
How does it work?
LED light therapy uses different colors of light emitting diodes that stimulate the cells in your skin. Different forms of light colors are used for treating different skin problems. For instance, the red light is the most widely used form which can treat wrinkles, fine lines and sunburn. After receiving this treatment, your skin will be more elastic, supple, and soft. On the other hand, the blue light is mainly used for treating acne and pimples.
The benefits you get from regular LED treatments (once a week for up to 6 weeks):
• Promotes collagen production
• Skin texture appears smoother
• Skin appears brighter
• Assists in killing bacteria
• Improves the appearance of aging and sun damaged skin
• Reduces the appearance of fine lines and wrinkles
• Reduces superficial hyperpigmentation
The advantages of LED light therapy over other skin care treatments:
• Excellent for all skin types and skin color
• No risk of burning or damaging the skin
• No downtime or peeling
• Progressive anti-aging treatment rather than aggressive
Fresh Faced Skin Care offers a variety of LED light therapy treatments, starting at $35.
Fresh Faced Skin Care is owned by Licensed Esthetician and Research Scientist, Erica Suppa. Erica holds a Bachelor of Science degree from the University of Delaware and has worked in the scientific and medical industries for over 12 years. She also works at the University of Pennsylvania as a cancer research specialist, assisting in the creation of ground-breaking cellular therapy cancer treatments. Let Erica's scientific knowledge of skin care ingredients and how they interact with your skin allow you to get the results you have been searching for. Why spend money and not
get results?
Testimonials:
"I highly recommend Fresh Faced Skin Care. You get the best service and products at great affordable prices. You will be in good hands. Erica is very professional and knowledgeable. I was impressed that she took the time to evaluate my skin type for the right treatment and products. I notice a cleaner complexion and better glow and greatly appreciate the wonderful relaxation!"    ~ Vicki L.
"I've been to this business two times. I have had a wonderful experience both times. This is so much better than a spa. You receive personalized attention from Erica and tailored treatment to your needs. I have had facials both times. Extremely relaxing. Also, she gives a wonderful hand massage. If you try it once you'll go back again."   ~ Sharon R.
"Convenient and private facilities which encourage relaxation. Very personalized and knowledgeable attention by staff. Will definitely be returning in the future!"    ~ Valarie Z.
Call 302-689-3223 or visit
www.freshfacedskincare.com for more information.