Ldl Cholesterol, What Does That Mean To Me?
|
By Gilbert A. Leidig Jr., MD, F.A.C.C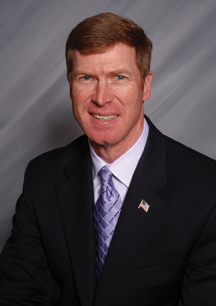 Low density lipoprotein (LDL) cholesterol is the best single predictor of the risk of heart attack and stroke and is easily measured.  We are now lowering LDL levels to less than 100 and LDL lowering is currently the standard by which to best alter the lipid levels in the blood to prevent heart attacks and strokes.
Despite the potent statin drugs that lower LDL's in patients anywhere from 30-55%, events still occur in many patients indicating that better targets of lipid lowering therapy are needed.  Elevated triglycerides (greater than 200) do add an additional risk usually in association with low HDL levels (less than 40 in men and less than 50 in women) leading to the use of the non HDL cholesterol (total cholesterol – HDL) as targets of therapy in these patients.  A non HDL level of less than 130 is desirable in these patients.
An emerging target of LDL lowering is now the LDL particle number.  LDL occurs as both large (non-atherogenic) and small (atherogenic) particles.  Characterizing the size of these particles has been hampered by time intensive, expensive procedures which are non-descript in outcome.  The individual patient risk varies as the particle size ranges.  Nuclear magnetic resonance (NMR) testing of the blood can now measure the number of LDL particles in the blood and this number has been shown to be very predictive of future events and using the number as a target for therapy is now emerging.
To illustrate this situation, think of two patients at LDL goal of 100 but patient A has large particles (low risk) containing 0.5 mg LDL/particle giving him a particle number of 100/0.5 = 200 and patient B has small (high risk) particle with 0.05 mg LDL/particle with particle number of 100/0.05 = 2000.  Patient B with a large number of particles equal to 2000 is at much higher risk than patient A, and despite an acceptable LDL level of 100, would benefit from targeted therapy of the LDL particle number to achieve a level less than 1000, which is the level recommended for high risk patients.
Not infrequently low risk patients, with minimal coronary artery disease risk factors, are identified with LDL levels over 160.  In these patients, measurement of the LDL particle number is useful.  In addition, if their particle number is less than 1600 they do not need aggressive therapy.
Patients with triglycerides greater than 200 and low HDL levels have high LDL particle number (smaller particles) and are good candidates for NMR assessment of the LDL particle number to optimize therapy.
The NMR lipid test is now readily available and the cost is equivalent to a conventional lipid panel.  My suggestion for high risk patients at goal, new events or progression of carotid or coronary disease testing would be helpful.  As for mixed hyperlidemia patients and low risk patients with potentially atherogenic lipid profiles the particle number is useful information.  We will continue to monitor LDL particle testing being used more frequently as a goal of therapy.
GILBERT A. LEIDIG JR., M.D., F.A.C.C.
Dr. Leidig joined Cardiology Physicians in June of 1996. Dr. Leidig obtained a Bachelor of Science degree, Summa Cum Laude, from Loyola College in Baltimore, Maryland.  He then attended the University of Pennsylvania School of Medicine.  His post-graduate training in Internal Medicine came during a residency at the Walter Reed Army Medical Center in Washington, D.C.  Dr. Leidig was an attending physician at Keller Army Hospital at the United States Military Academy in West Point, New York.  He then did a cardiovascular fellowship at Beth Israel Hospital, Harvard Medical School, in Boston, Massachusetts.  Dr. Leidig served as Chief of Cardiology at Womack Army Medical Center in Fort Bragg, North Carolina.  He was a consulting associate and interventional attending at the catheterization laboratories at the Duke University Medical Center. His recognitions include membership in A.O.A., and the Best Doctors in Delaware.  He is board certified in Internal Medicine, Cardiovascular Disease and Interventional Cardiology.
Dr. Leidig has a strong commitment to consultative and clinical cardiology. He has areas of interest including echocardiography, transesophageal echocardiography, and stress echocardiography.  Dr. Leidig has expertise in diagnostic catheterization as well as coronary stent placement and angioplasty. He also has expertise in peripheral vascular disease and stent placement and angioplasty for the treatment of peripheral vascular disease.
Dr. Leidig and his wife Meaghen were married in 1985 and are the proud parents of Andrew, Patrick, Farrell and Molly.  Our family enjoys gardening, running, swimming, birding and hiking as well as reading, trivia, stamp collecting and current events.  Dr. Leidig is on the Pastoral Council at St. Mary of the Assumption Church in Hockessin and on the Salesianum School Board of Trustees.  Dr. Leidig is an avid fan of his hometown Baltimore Orioles and Ravens.