Lady's Image – Make New Friends But Keep The Old
|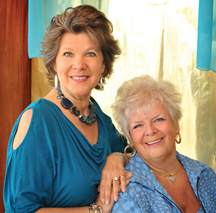 Jane Strobel and
Janice Venema
By: Janice Venema
Make new friends but keep the old. –
That is what Lady's Image has done this season.
We can't wait for you to meet our new Desigual from Spain by the design team of Desigual and Christian Lacroix.  The collection of coats, sweaters, tops, skirts, jeans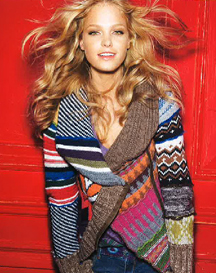 and accessories feature bold colorful patterns that are fun, fresh and affordable – coupled with a sense of humor.
Azi, is our newest jean collection.
The full leg version has been an outstandingly huge hit.  It makes everyone look so slim.  You will LOVE the effect on your body.
Layering continues – mixing textures and fabrics in long slouchy tops, cardigans and vests.
Boyfriend jackets look fresh over skinny pants, leggings, jeggings, jeans, straight leg pants, flare leg pants or skirts of any length.  A splash of sequins and stones add the seasons sparkle.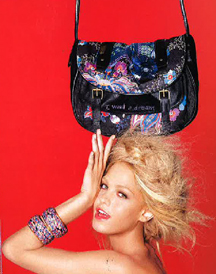 FUR, FUR, FUR goodness sake –
add that FUR vest, jacket, neckring or handbag to this years' must have list.
Janice, Jane and the Lady's Image staff love what they do.  The goal is to exceed customer expectations in providing unique fashions, unusual accessories and the very best of service.
Come discover why readers of Delaware Today Magazine have voted LADY'S IMAGE – BEST OF DELAWARE – 15 years running: Best Casual, Best Career, and Best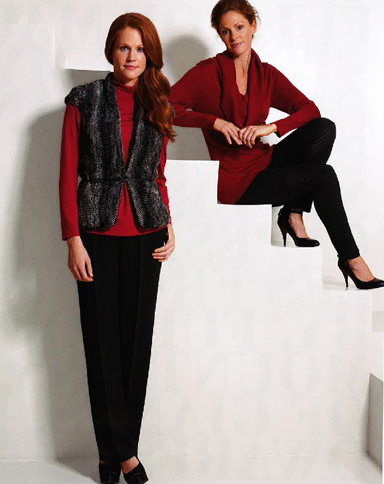 Occasion Best of Delaware – 15 years.
"Blue jeans to black-tie –
we have a look for you to LOVE."
Let our personal shoppers
FIND YOU FALL'S BEST!
Best of Delaware – 15 years running:
Best Casual, Best Career, Best Occasion…
and new for 2011: Best Bridal, and most unique place to find a Bridal gown.
3910 Concord Pike
Wilmington, DE 19803
302 478 7921
www.ladysimagefashions.com