Join Blood Bank Of Delmarva For The 12th Annual Summer Blood Challenge
|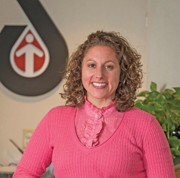 By Christine E. Serio, External Communications Specialist, Blood Bank of Delmarva
With a healthy uneventful pregnancy, Kelly expected the birth of her second child to be free of complications. But after 24 hours of labor, Kelly began to hemorrhage and lost 40 percent of her blood volume. She was rushed to the operating room and received four blood transfusions.
"The blood transfusions saved my life," said Kelly. "Thanks to the blood donors and Blood Bank of Delmarva, my two beautiful children still have their mom!"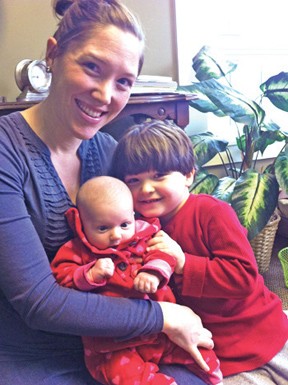 Unfortunately, stories like Kelly's are not uncommon and don't take a vacation during the summer months, a time when blood donations are typically slower.
Kelly, a blood recipient, is pictured with her two children, Sybil and Leo.
This summer, Blood Bank of Delmarva will hold the 12th Annual Summer Blood Challenge from now to September 13. It was created to help sustain the blood supply during the summer months.
"The Summer Blood Challenge is a friendly, competition among employers and community organizations," said Roy Roper, Blood Bank of Delmarva President & CEO. "The summer months are typically slower for blood donations and the competitive spirit and prizes help motivate existing donors as well as attract first-time donors."
Registered organizations will earn points based on blood donations, first-time donors and more. This year's grand prize is a $5,000 TD Bank Visa Gift Card, along with $2,000 and $1,000 TD Bank Visa Gift Cards as second and third prizes. Two $50 gift cards will also be awarded to lucky participants each week throughout the Challenge. All donors must fill out a Hero Card when donating to ensure accumulation of points and eligibility for prizes.
Last year, a record 241 companies participated in the Summer Blood Challenge. This resulted in 14,308 blood donations.
"We had another record-breaking year last year," Roper said. "We anticipate tremendous support from our dedicated donors who help save local lives and have been vital to ensuring a stable blood supply in our community for 60 years. We are grateful to everyone who takes the time to give of themselves."
Blood Bank of Delmarva is a non-profit community service organization that provides blood and blood products to 16 hospitals in the Delmarva region. More than 83,000 blood donations were needed last year for about 20,000 patients across the Delmarva Peninsula.
For more information about Blood Bank of Delmarva, to schedule an appointment, or to make a financial contribution, visit www.DelmarvaBlood.org, call 1 888 8-BLOOD-8 or download BBD's free mobile app on your Android or iPhone.