It's Your Health; Get The Best!
|
Yesterday, a doctor's son was injured in a terrible sports accident.
The x-ray did not show a fracture.  An MRI would have shown the fracture, but there was a one day delay while another x-ray—and a CT scan—was performed that did show the fracture.  The young man's parent, a very prominent family physician, insisted on a 3T MRI for her son, to further evaluate the soft tissues.  The orthopedic physician claimed he did not need the additional detail of a 3T MRI.  When it was pointed out that all of the orthopedic doctors at the Cleveland clinic insist on 3T MRI's (instead of MRI's of 1.5T or less) the ortho doc relented and the patient was sent for a 3T MRI at our facility.  The 3T MRI was able to provide more information than the two x-rays or the CT.  As a result, proper treatment was rendered.
The best MRI scanners use magnets with a Tesla strength of 3.0.  Tesla strength for an MRI is like MegaPixels for a digital camera.  The higher the number, the better the resolution of the pictures taken.  3T MRI scanners produce better images in less time than MRI scanners with a lower tesla strength—up to 8 times faster.  In fact, a 3T MRI scanner is twice as strong as standard closed MRI scanners and ten times stronger than traditional OPEN MRI scanners.
We are currently in the process of installing a new MRI scanner in Lewes DE that is particularly promising.  It has 32 "channels" which provides more "signal" and better image quality—especially if you use coils designed to maximize this potential.  The scanner will have a 32-channel head coil—the image quality will be increased to such an extent that it will be like using an MRI scanner with a tesla strength of 6 Tesla.  This 32-channel scanner with its 32-channel head coil is one of only 4 yet to be sold in the entire world!  The one in Australia (at the NEURA Institute) is used for their advanced functional and trauma research.  It can do diffusion tensor imaging which is the next frontier in brain imaging.  It can detect the subtle changes in the fiber tracts of the brain which are damaged when a bomb explodes.  Weaker, 1.5T scanners are unable to show these changes accurately.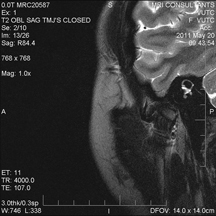 When dealing with the brain, tesla strength is particularly important.  Our 3T MRI scanner can see more clearly and more quickly than any other scanner.  Clearer images.  Faster.  It allows us to see with greater clarity and find up to twice as many MS lesions as a run-of-the-mill 1.5T scanner.  Just this week we found 20 lesions in the brain where an outside scanner found only three.  Surprisingly, there still seem to be doctors who are "unaware" of the benefits of using good MRI scanners—or when they really should insist on a 3T MRI for a particular patient.  We have an increasing number of referrals from Johns Hopkins and University of Pennsylvania who require the use of 3T MRI scanners.  Does your doctor insist on quality?
In fact, 3T MRI scanners are now good enough that they can almost completely replace CT scans.  The same cannot be said of MRI scanners with lower tesla strength.  But, a good MRI can easily detect neuroendocrine tumors, (the same sort of tumor Steve Jobs had), which generally show up like light bulb lesions on MRI.  The reason this is important is that CT subjects patients to vast amounts of radiation. And MRI uses none.  Radiation has been linked to several forms of cancer.  There was a recent finding by the FDA that some CT scanners inexplicably deliver up to 20 times the ordinary dose of x-rays.  In these patients in California, the radiation dose was so high that the patients actually lost hair and might get early cataracts!  Truth is, most people are unaware of the huge dose of radiation that each CT scan delivers.  Always ask if there is a test that does not involve radiation that can yield the necessary information.  It's worth checking.
And, as I've written elsewhere, CONTRAST is an issue of growing concern.  Using contrast with MRI can change the diagnosis as much as 25% of the time.  Just this past week, we found several abnormalities that were ONLY seen after using contrast.  BUT, there are several different kinds of contrast approved for use with MRI.  Not all contrasts were created equal.  Some have been linked to a rare, debilitating illness.  (www.safecontrast.com) Sadly, the three contrasts (Multihance, Prohance and Eovist) that have never been linked to this disease ("NSF") cost just a few dollars more per dose and there are some MRI Providers who do not stock it for this reason.  Ask your MRI Provider which contrast they use!
MRI Consultants offers the best MRI technology in Delaware—even our "open" MRI is an 18-channel MRI scanner with a tesla strength of 1.5T!  (Ask your MRI provider how many channels their closed magnet has.)  Insurance companies reimburse just as much for poor MRI studies as they do for the very best MRI studies…so, why not get the best?  Getting a poor MRI can result in having to repeat the study on a stronger MRI scanner.  Why waste the time and money?
Lastly, we are interested in making sure people have access to the best technology.  We have a very reasonable out of pocket discount for people without insurance—$500 for a noncontrast study.  Where else could you get 3T quality for so little?
More information can be found at www.mriconsultants.net and www.bestopenmri.net, or www.safecontrast.com. Or, feel free to call Dr. Chao if you have any questions–302-295-3367 (33MR)
Dr. Philip Chao graduated Phi Beta Kappa from Yale University and was Scholar of the House.  He continued his studies at the University of Rochester School of Medicine and Dentistry, receiving his medical degree in 1983.  After a transitional internship year at the Mary Imogene Bassett Hospital in Cooperstown NY, Dr. Chao did his residency in Radiology at Brooklyn's SUNY Health Science Center (1984-1987), where he became Chief Resident.  He stayed on to complete a fellowship in Neuroradiology (1987-1988).  Dr. Chao has been interested in MRI technology since its very beginning – the first MRI scan took place in 1981 while he was pursuing his medical studies.  The University of Pennsylvania, where Dr. Chao was both a Body MRI Fellow (1988-1990) and a Neuroradiology Fellow (1989-1990), was at the heart of the development of this technology and Dr. Chao was able to work with pioneers in MRI on the first GE Signa 1.5T (tesla) scanner.  His advanced research and specializations complete, Dr. Chao left the University of Pennsylvania for a position as Director of MRI in Wilmington DE – a position he held for 14 years. Dr. Chao eventually left that position to create the best MRI center in Delaware, using the very latest technology: 3T MRI.  While 3T (tesla) scanners have been used for scanning research patients since 2002, these advanced, more powerful MRI scanners only became available for clinical use in 2004.  Dr. Chao worked hard to bring 3T technology to Delaware and in February 2007, MRI Consultants, LLC began operating the first 3T scanner in the State.  3T is the newest horizon for MRI.

Best Open MRI
302 838 7800
www.safecontrast.com