It's My Day & I Want It My Way
|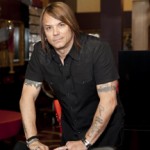 By J. Christian of J. Christian Studio in Hockessin, DE
According to the Census Bureau, the population of never-marrieds exceeded the number of marrieds for the first time in a century. The percentage of marrieds fell from 57 percent in 2000, to 52 percent in 2009 (the lowest percentage since the government began collecting data 100 years ago).
Couples aren't necessarily choosing to forgo the wedding and marriage vows because they consider the whole convention obsolete or unnecessary—they just don't have the funds to get hitched. The recession has accelerated the steady decline in marriages with many couples postponing until they are in a better spot financially.
Not coincidentally, the beauty industry has seen a sharp increase in the number of cost-conscious, high-demanding brides affectionately known to us as "Bridezillas".
Reap the Rewards of Managing Your Inner Bridezilla
I've seen the veil transform many beautiful women into untrusting, suspicious, rigid bullies. Unfortunately, bullying damages rapport so vital to realizing YOUR dream wedding. It's dangerous to assume bad behavior can't impact your wedding, your relationships or your reputation. It's true some vendors cater solely to the wedding industry and rely on your business. It helps to be aware that in response to the recession, others have diversified their business strategy and broadened their market appeal.
Salons Never Turn Away Brides
Not true. Successful salons focus on exceptional customer service 100% of the time for 100% of clients. We want to accommodate ALL clients, but consideration has to be given to the value of subjugating the needs of long-term clients to the short-term demands of an unreasonable bride or bridal party.
Last year a bride with a rather large bridal party approached the salon about services for her wedding. We worked hard to finalize every detail, but one unknown did remain – timing of the wedding portrait. The bride warned that notice of the shoot would come last minute and we both agreed preparation was key and scheduled the bridal trial within the week.
The day of the trial the bride calls to inquire whether the trial could be the day of the portrait. We were surprised until the Matron of Honor (sister) abruptly interjected that when she married, salon services were day of the portrait at no charge and THIS WAS THE OPTION THEY WOULD BE TAKING. We declined, here's why:
The Lowdown on Bridal Trials
During a proper bridal trial your stylist spends a significant amount of time consulting on your wedding style using their expertise to render options for adding a unique touch to compliment your features. Given the time and expertise involved, some salons charge for this service.
Picture Perfect Bride
A professional stylist with photo shoot experience knows firsthand that lack of planning could result in overage of studio time, defective make-up application and soft styling. It's just not worth the risk of long-term resentment from the bride and damage to their reputation.
Putting Your Stylist In A No-Win Situation
Because a professional stylist spends years developing loyal clientele based on service and trust, clients respect any legitimate reason for rescheduling their pre-booked appointment. No matter how demanding, assertive or insistent you are, putting your stylist in a no-win situation is not a solution. FLEXIBILITY – we get it! We WANT to accommodate you! We cannot accommodate you when your request is not in the best interest of our clients or our business.
That Consideration and Loyalty Extends To YOU on Your Wedding Day
On your wedding day, YOU are our singular focus. We've taken important steps to reduce stress so you can relax knowing your wedding style has been practiced and polished.
An exceptional salon will rise above your expectations. My staff is trained to pay attention to every detail.  For example, pampering your mother with complementary service will ease tension for you both; assigning staff to take candid shots with the bride's camera frees everyone in the bridal party to simply enjoy your last moments of singledom together.
Good News
Statistics also show that people who do get married are staying together longer than they have in years.
Despite the recession, ironically my salon saw a sharp uptick in the number of bridal parties we served last year. I contribute this to the constant pursuit of the salon's core values established in 2007 when we opened. We ADORE the bride in all her radiance ready to set her groom's heart racing at the sight of her beauty.  Cheers to all of you and may your fairytale ending come true.
J Christian is an award-winning, International Platform Artist and Master Educator for Sexy Hair, Los Angeles. Together with his wife Marcy he owns and operates J. Christian Studio in Hockessin, DE. He travels the world and regularly teaches at the Institute of Courage, a hair academy in California founded by Michael O'Rourke. Owner of Michael O'Rourke Hair. The salon, accredited by the Better Business Bureau, is the proud recipient of the Better Business Bureau 2010 Torch Award for Market Place Ethics and recent recipient of First State Favorite Salon for Women in New Castle County.