It's A Bra Fitting Event Everday At Bare Essentials
|
Bra Fitting and shapewear have become the "New aha" moment for savvy and fashion conscience women.
Since Oprah educated women on the importance of a proper fitting bra, it has become a phenomenon.  Bare Essentials has been in business for over 13 years offering individual bra fitting advice.  Our team of  bra consultants "GET IT" and provide the best and most in depth fitting services to be found anywhere!  Bra fitting is our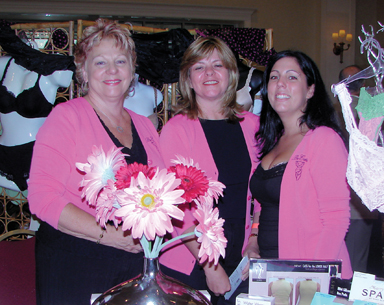 specialty!
Bra specialist are staffed daily to meet your bra fitting needs and have many years experience at Bare Essentials.
No appointment is necessary, EVER.  We have a diverse staff of consultants so customers of all ages will be able to find a fitter they feel comfortable with.  It's our commitment to treat each customer with kindness and sensitivity.  We extend our services to provide the largest selection of shapewear in the area, including Cass, Wacoal, Spanx and Bodywrap.
Eighty percent of women are wearing the wrong size bra
because large retailers offer a limited selection.
Many retailers claim t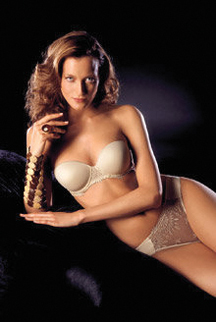 o offer bra fitting services but they   only cater to what they consider is the "average size woman".  We offer AA to M cup and 28 to 52 band size.  Only with this range of sizes can you receive a true bra fitting experience.
DID YOU KNOW THE PROPER FITTING BRA CAN MAKE YOU LOOK 10 LBS. THINNER?
And, for many women, help relieve shoulder and back pain.  If you are considering breast augmentation, we recommend trying a good fitting bra first.  Many of our customers have told us that the correct bra has been the solution to their problems.
Three years ago, after desperate requests from our valued customers, we expanded our shop to include bra fitting swimwear. The same companies that make our bras also make our swim suits.  The technology that goes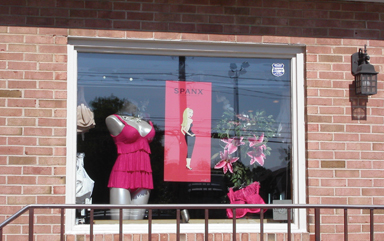 into making a quality bra is put into the swim suit creations.  We specialize in D to K cup for women who cannot find swim suits in regular shops.  Most suits are sold as separates to achieve the best possible fit.  Visit our swim shop early for the best selection in your size.
We invite you to shop Bare Essentials and experience why we are a "FIT" above the rest.