Implant Retained Denture Raises Quality of Life
|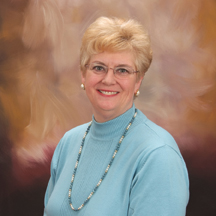 By Anna Giacalone, D.M.D.
When i was in high school we had an attractive, enthusiastic teacher who at times became quite animated when attempting to make a point. He was well respected by his students for his efforts (and entertainment value), but we were nonetheless complicit in a very embarrassing situation. One afternoon, when he was being particularly dramatic, out popped his removable partial denture. It landed on the girl's desk in front of me. She screeched as only a high school sophomore girl can, others laughed, and the poor teacher ran out of the classroom. He did not return to school the remainder of that week.
If you see the above scenario as amusing you obviously don't wear a removable denture. This is the greatest fear (nightmare) of a denture wearer.
Imagine being afraid that a sneeze, cough, or even a belly laugh could send your teeth flying out of your mouth! All of us have seen someone cover their mouth when laughing or even speaking. Many denture wearers can not chew comfortably or efficiently, because their dentures flop around as they eat!
It gives me great joy to offer my patients a way to feel confident and attractive again. Dentures can be made to look natural, complimenting a patient's facial features and coloring. Teeth can be positioned with slight irregularities to avoid the "picket fence" look of detectable dentures. Just as importantly a denture can be designed to provide retention sufficient to resist the natural lifting forces of mouth movements. What can create such an ideal denture? A well made denture that closely hugs the tissue surface of the mouth and implant retention can do just that.
Implants are nothing more than artificial teeth roots made out of surgical grade titanium. The implant head sticks slightly above the gum. The retentive part that "snaps" over the implant sits in the denture base. When fully seated the denture snaps into place gently resting on the wearer's gum tissues but resisting the lifting forces of coughing, sneezing, chewing, yawning, etc.
Implants can also replace individual teeth, like caps (crowns) on natural tooth roots, eliminating the need for a removable denture entirely. This is obviously the most desirable replacement for missing teeth but it is not always possible, either due to insufficient quality or quantity of bone in which to place an implant, or due to financial limitations of the patient. In this case the next best choice is an implant retained removable denture (overdenture).

When a patient receives a natural looking retentive implant overdenture he immediately experiences an improvement in the quality of life. Foods can be enjoyed more fully and interpersonal encounters no longer are anticipated with fear of embarrassment.
What our patients are saying about our cosmetic dental services:
"…it is the best investmen I ever made."
"…I finally can enjoy eating and taste my food again without all that plastic over the roof of my mouth."
"…I feel whole again."
Our denture patients wish to remain anonymous. They know you'll never guess their secret.
Cosmetic dentistry isn't just about making teeth whiter, brighter and straighter. It is about improving the quality of life and self confidence.
Anna C. Giacalone, DMD
Fellow of the Academy of General Dentistry
Education:
BS. Biology Chestnut Hill College
DMD. University of Pennsylvania School of Dental Medicine
Certificate and Internship: Comprehensive Orthodontic Institute
Certificate: prestigious Dawson Academy of Advanced Study
Awards:
Pennsylvania Dental Association Award for Excellence during the four years of dental school
Top Cosmetic Dentist Main Line 2007, 2011, 20012 (chosen by peers)
Top Dentist in Delaware Valley, 2008; Delaware Valley Consumer Checkbook (chosen by patients)
America's Top Dentists 2010,2011, 2012; Consumer Research Counsel