How Would You Like Smoother,Younger Looking Skin? Look No Further!
|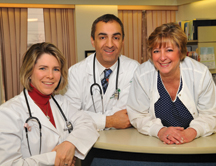 By Juventas Aesthetic Center
At Juventas Aesthetic Center,  you will  find the way  to smoother, younger looking skin. You can get rid of the unwanted hair on your upper lip or your entire leg.  Have you been plagued by facial redness you have tried to cover up for years?   You can clear it with few treatment of IPL.  At Juventas Aesthetic Center, our experienced and knowledgeable staff is committed to making you feel comfortable during your treatments!
What is IPL?
IPL is one of the leading modalities for permanent hair reduction. During a session, you will experience a brief, slight snapping sensation, after which you might feel hot for a few hours.  You should keep your body temperature lower during this time.
You should not tan or expose your skin to ample sunlight for 2-3 weeks before the first session and stay out of sun for the duration of treatments.  We recommend 6 treatments spaced 4-8 weeks apart. You may notice a change as early as a few weeks after the first session.
What can you do for your sun spots?
IPL has been extremely successful for the removal of dark spots that show up on your face, chest or hands as a result of long-standing exposure to sunlight.
Three to six treatments, at two week intervals, can get rid of all these unpleasant marks and leave you with smooth, flawless skin.
Do you feel like your skin is sagging particularly around your chin and jaw line?
Don't worry! Fractional Nonablative Laser treatment can tighten your skin.  Juventas Aesthetic Center can help you wipe away the effects of years of wear and tear from face and hands.
Are you staring at your wrinkles wondering if there is an easy way to get rid of them?
At Juventas Aesthetic Center we can help you to soften your wrinkles by simple injections.
How do injections work?
Botox or Fillers are used for giving the face a more youthful, refreshed look. Botox injections typically last 4 months whereas the effect of fillers last about 9-12 months. No downtime, no surgery and despite the need for repeat injections, it's still less expensive than a facelift.
What should you expect after a botox injection?
Minor headaches are not uncommon, but gone before you know it. In 4-7 days you see the wrinkles disappear. Botox can be used on the forehead, around the eyes, above the upper lip, on sagging cheeks and even on the neck lines.

Testimonials:
"I had laser hair removal at Juventas. The process was very easy and comfortable and in less than 6 months, all the unwanted hair on my face and underarm is gone.  I barely ever shave anymore!"
~ Charlotte , North Wilmington
"My face was covered with Rosacea (redness and flushing). I was using foundation ever day to cover the redness. After IPL treatment at Juventas, my skin is back to normal. I do not miss the cake on my face."                               ~ Teresa, Newark
Juventas Aesthetic Center
Mehdi Jadali, M.D. FACS   Board Certified General surgeon, Certified for Laser treatment by Palomar and National Laser Institute and BOTOX and Filler injections by National Laser Institute
Michele Burke-Kelly, Board certified Physician Assistant, Certified for all laser treatments by  Palomar and National Laser Institute
Teresa Duricek, MA Certified all laser treatments by Palomar
Juventas Aesthetic Center
302.547.5401
324 East Main Street
Suite 204
Newark, DE 19711