How To Live To Be 100 – And Enjoy It
|
By Richard Derman, M.D., MPH, FACOG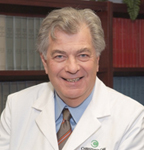 Years ago, people who lived to be 100 got their picture in the newspaper or made it on the tail-end of a slow 6 o'clock newscast.
These days it's much more common – more than 100,000 Americans are now over the age of 100, and most of them are women. In fact, female centenarians as a group are experiencing the greatest increase in life expectancy by decade.
That's right – 100 is the new 90.
But most people would agree that it's how well, and not how long, someone lives. Quality of life and minimum of dependency are more desired goals than triple digits in age, especially if it means spending one's later years as a struggle to stay alive. That's the last thing baby boomers dreamed of when plotting out their post-retirement lives.
Yet many seniors, particularly this growing group of women who are living longer, continue to develop dementia, deal with continence issues and suffer strokes and fractured hips often making it impossible to live independently.
There are geographic locales where this isn't the case, where individuals tend to live longer but avoid the chronic disease that typically comes with it. Over the past few decades, studies have been focused on these areas and accumulated data from centers that study centenarians.
Not surprisingly, the data collected from this research has shown that genetics play an important role in predicting one's life expectancy. But it also showed that our environment, behaviors and especially our lifestyle can be equally important.
The United States data indicates that 50 percent of sudden deaths and 70 percent of chronic diseases are preventable.
Common themes emerge from research gathered in places like Okinawa, Nova Scotia and parts of Italy and the United States, where longevity is prevalent and lower rates of chronic disease are more common.
Regular exercise – especially walking – and type of diet are critical factors. The use of supplements and vitamins, especially by women, may do more harm than good. Conversely, the limited ingestion of red wine and dark chocolate can have very positive effects. Family relationships, faith-based principles, daily routines and stress levels also play a role in risk assessment.
We have also learned a lot about the use of hormones since findings from a large single study brought adverse publicity. While low-dose estrogen is not ideal for some women, the newest data, especially focused on women between ages 50-60, is quite encouraging.
Plan now to be healthier later in life.
No two women will have the same health background or risk factors, so it's important to meet with your primary health care provider and undergo a thorough assessment of personal and family history before embarking on an individual plan to maximize health. This will likely include obtaining the results of specific laboratory and screening tests. Bring a bag of all your medications and non-prescription items along to your first visit with your physician– some supplements actually interfere with prescribed medicine. And, most importantly, bring along a list of questions that you wish to have answered.
Congratulations! You are on your way toward maximizing your future good health.
Richard Derman, M.D., MPH, FACOG, is chair of Obstetrics and Gynecology for Christiana Care Health System and Professor of Obstetrics and Gynecology at Thomas Jefferson University.  A national authority in preventative health for women, he specializes in life quality and improving medical outcomes for women.  Dr. Derman sees patients at the Center for Women's Health in Greenville.
The Christiana Care Center for Women's Health provides a select group of women's health specialists focused on gynecologic issues that may become more complex for women beyond their child bearing years – conditions that can often only be addressed by special consultation, advanced treatment or surgery.  The Center for Women's Health is located at 3706 Kennett Pike in Greenville. For more information or to schedule an appointment, call 302-623-6320.