How Often Do You Have "AH HA" moments?
|
I would like to say I have many, but that is not the case. I can say I experience these moments enough to know I am moving in the right direction with ideas and practices to provide excellent service to each of my clients.
One week ago, as I returned from attending the convention of a highly revered resort brand, I had another "AH HA" moment. For those of you that have attended conventions know they can be boring, long, and left with a bag of free promotional products to lug home. This was NOT the case with the Sandals More Quality Inclusions Convention.
I could share with you a litany of praises for the Sandals Brand, but I think you would stop reading.
I will just say that the convention was educational, thought provoking, and FABULOUS.
Ponder this…Would you like to experience a piece of lush tropical paradise before this year is over? Do you like the sound of your own plunge pool? How would you like to be whisked away at the airport after you land, and greeted with cold towels and champagne? Maybe you would like to play golf, where green fees and transfers are included and you can experience two vacations in one.
This is your opportunity to "Test Drive" Sandals Newest Resort, The Grande Riviera in beautiful Ocho Rios, Jamaica.
No other resorts on the planet includes all of this; 15 Specialty Restaurants and Bars, Unlimited Scuba Diving, Motorized Watersports, Top Golf Courses, Land Sports, Entertainment, Top-Shelf Drinks.
I invite you to take advantage of the Sandals Grande Riviera offer that ends on December 23, 2012, ONLY through your Travel Consultant! Simpson Travel, LLC is a Certified Sandals Specialist.
Call Now 302-378-0894 OR [email protected].
Check out additional specials at www.simpsontravel.biz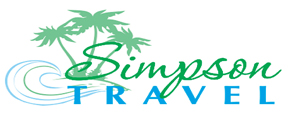 Testimonials:
Crystal, I never really thanked you for arranging everything for us. I know I can go online and do it myself but I'm not the professional and would worry constantly about making an error.  It's nicer to have somebody who knows what they're doing.  Thanks so much.  ~ Joyce N.
I came across Crystal's add in the local Metro magazine. I decided to call her to see if she could help me plan our vacation. What a God send! All I had to do was tell her what we were interested in, gave her a budget, and she found us a great vacation that had everything we were looking for as well as fit our budget. She was very thorough and paid attention to the details of what interested our family and her involvement with planning our vacation truly expedited things. I really appreciated all of her help, and we thoroughly enjoyed ourselves on our cruise. Our family looks forward to working with you for our
next vacation.   ~ Tiffany S.
For further information please call Simpson Travel 302-378-0894 OR
email [email protected].
Check out additional specials at